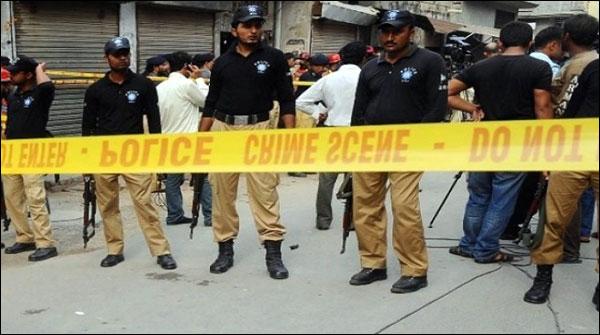 Ghulam Akbar Marwat
In a heartbreaking incident last Thursday, unidentified assailants on motorcycles targeted a Levies personnel at the security gate of the NADRA office in Tank.
Tragically, the armed attack resulted in the death of the policeman and left 5-year-old Hazratullah critically injured. Despite efforts to save him, the young boy succumbed to his injuries after being shifted to Dera Ismail Khan Teaching Hospital from DHQ Hospital in Tank.
In response to the attack, security forces launched an operation in Tank the following day, targeting armed individuals. During the operation, seven terrorists were reportedly killed in an exchange of gunfire, according to sources within the security forces.
Also Read: Customs Seizes Precious Gems Worth Millions at Torkham Border
This incident follows a recent attack on police mobiles in Kari Shah Noor, where three policemen, including SHO Abdul Ali Khan Kundi, lost their lives, and four others sustained injuries. The escalating attacks on the police have prompted heightened security measures in the Tank district.
In light of the security situation, the anti-polio campaign in the Tank district has been postponed. DPO Iftikhar Ali Shah cited Section 144 imposition across the district and revealed that the polio drive is rescheduled to run from November 20 to 25, taking into account security concerns as the primary reason for the delay.