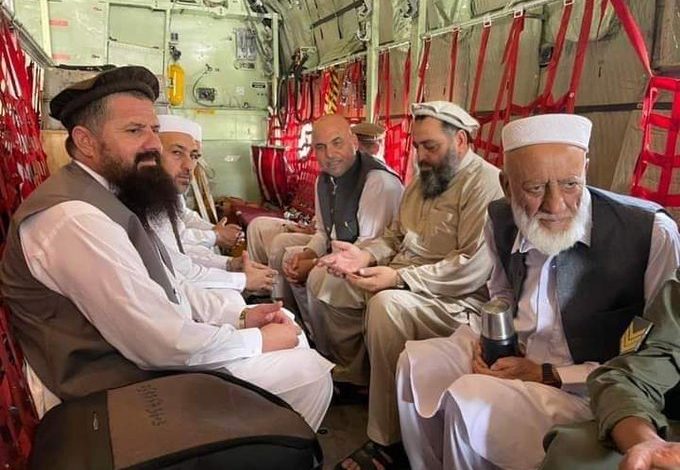 A 50 members' jirga comprising elders from across merged districts and other parts of the Khyber Pakhtunkhwa is currently in Kabul to hold talks with the outlawed Tehirk Taliban Pakistan.
The delegation will discuss the ongoing peace talk between the government and TTP. Afghan Taliban government is facilitating the negotiations.
Sources said that former KP governor Shaukatullah Khan, Jamaat Islami leader Haroon Rasheed, Jamiat Ulema-e-Islam (Fazl) Maulana Saleh Shah and Pakistan Peoples Party leader Akhundzada Chittan are also among the members of the delegation.
They said that this jirga will take part in the negotiations and held talks with TTP on some of the crucial points.
On the other hand, jirga members are hopeful about the success of the talks.
Sources told TNN that representatives from Chitral, Dir and Malakand were also among the members of the government backed jirga.
Peace talks between TTP and authorities had started under the previous government and Pakistani government had announced amnesty for those renouncing violence and returning to their country. Sources said that the 50 members' jirga will also extend the same offer to Taliban for peace and ceasefire.
However, on the other hand TTP has initially laid out difficult conditions for the government to meet for talks to succeed.
A recently released TTP demands showed that the outlawed outfit has demanded the authorities to undo Fata merger, release of its fighter, restoration of Frontiers Crimes Regulation and most important of all establishment of khilafat.
Sources said that on Pakistani state side, tribal and other elders will serve as guarantor; however, TTP was not ready for offering any guarantees.
Hits: 12