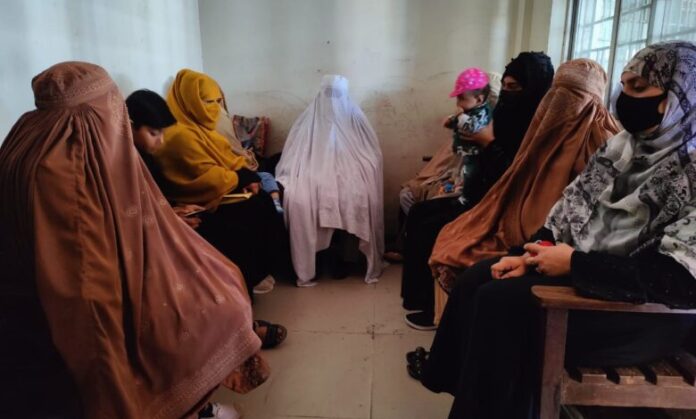 Shazia Nisar
"My father married me off to an old rich man at the age of 16. My husband wanted me to have children but, after two years, when I had none, my husband started fighting with me, and for over a decade I continued to suffer this.'
This is the story of 32-year-old Yasmeen, who hailed from Bannu and appeared in the Peshawar Family Court. She, despite being divorced by her husband, is going around the courts due to the lack of its evidence.
In a conversation with TNN, Yasmeen said that after getting divorced from her husband, she did not have any evidence, nor did she have an identity card after marriage, so she was fighting to prove her divorce and get the dowry.
The story and pain of every woman who came to the different family courts of Peshawar Judicial Complex for separation, proving divorce, non-maintenance, and child support was more painful than the other.
Also Read: Christian marriage & divorce laws causing issues to women
When I asked a woman who was sitting on the bench, with her son beside her, in the courtroom, waiting for her turn, if she also had a divorce case, she removed the veil from her face and said that she has been divorced but now she has to prove it.
"While I am asking for maintenance of two children, my ex-husband is delaying divorce for five years as I don't have any documented evidence of my divorce,'' she said.
Talking to TNN, 28-year-old Nighat said that her husband used to divorce her every day and subjected her to severe physical punishment in front of the children, but she was forced to bear it for the sake of her family and home.
"Now that he has finally asked me to leave the house, I usually wash dishes at home to make both ends meet,'' She said.
According to the court's data, from 2022 until now, more than 5000 'khula' (when a woman files for divorce) and divorce cases were decided in 6 different family courts of Peshawar, but more than 5000 new cases have been filed, and thousands of cases are still pending.
According to experts, the main reason for the increase in the rate of divorce in society is financial problems, while in most cases, one of the parties, usually the husband, is involved in drug abuse.
Psychologist Aqeela Ibrahim said that the stories of the majority of women who get divorced are astonishing, because of financial difficulties, unemployment, and suspicions, they reach the point of divorce, while there are also divorces wherein both parties find it hard to stay together.
Aqeela said, children from such broken families are mentally and morally weaker than normal children, which has a lasting negative impact on their lives.
On the other hand, considering the alarming increase in 'khula' and divorce cases in the courts, Peshawar High Court lawyer Asif Zia Advocate revealed that in 2014, there was only one family court in the Peshawar Judicial Complex, while now 6 courts are working on these cases. "Cases are being filed on a daily basis,'' he said.
These cases are mostly related to women's financial distress, beatings by husband and in-laws, and suspicions, but in some cases, the joint family system becomes the reason for the divorce between a husband and a wife, the lawyer added.
He said that the courts decide cases according to the law, but mostly, delay tactics are used by the parties due to which the cases are affected.
Hits: 15