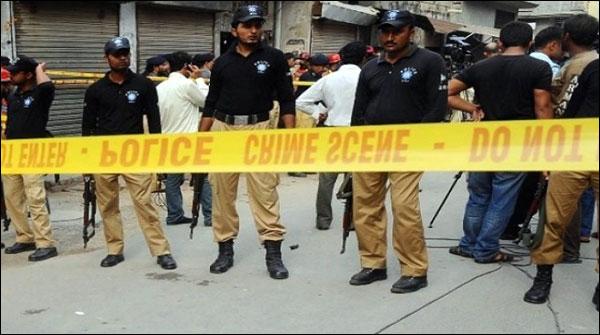 An accused detained for murder of four members of family committed suicide in police custody in Mardan on Friday.
Police said that the accused identified as Wazir Gul shot himself in a head with a pistol inside a car belonging to police officer ASI Luqaman of Lund Khwar police station when they were returning from appearing before the court of civil judge in Takhta Bhai.
The accused was shifted to the Mardan Medical Complex in critical condition, where he died of wounds.
Police said that the accused was detained on charges of murdering four members of family during a dacoity in limits of Kharki police station. Police had arrested the accused and his two other accomplices some days after the murder.
On the other hand, District Police Officer Madran Irfanullah Khan visited the tehsil complex afte the incident and ordered an inquiry into the incident.
Hits: 70