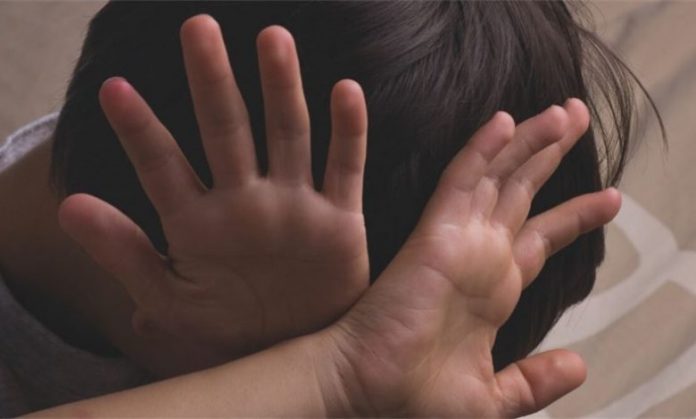 MARDAN: An accused has been arrested on charges of sexually abusing a 12-year-old boy in Mardan.
According to officials of Par Hoti Police Station, a boy hailing from Muzaffarabad area, Street No 4, has allegedly been sexually abused. The victim boy was called by the accused on pretext of giving him kites and taken to a deserted place where he was sexually abused.
The boy was taken to District Headquarters Hospital Mardan for medical examination where sexual abuse was proven. Police took immediate action and arrested the accused.
On August 03, a 14-year-old girl was sexually abused allegedly by her friend in Madian area of Swat, police said.
A case was filed against the accused, Rab Nawaz. Police said the accused hailed from Sakhra Nokhara village in Matta tehsil of Swat and he had friendship with the victim girl. On the day of the incident, the girl went to the village of the boy at around 11:00am. The girl told police that her friend took her to an empty house near his own house and raped her twice. She said that upon her resistance, the boy threatened to share her indecent photos on the social media.
Police said the medical tests confirmed that the girl was subjected to sexual abuse.
In July, a transgender person was sexually abused in Mardan.
Officials of Saddar Police Station said transgender person Mehboob Shah alias Zorawara lodged a complaint in which she stated that she had gone for bathing along with her friend Anmol and after returning she was confronted by three accused at Charsadda Road. She said the three persons subjected her to torture and took her forcibly in their car. She said the three persons subjected her to sexual abuse and left her after that.
In June, Shangla Police filed a case of alleged sexual assault on a schoolgirl by watchman of another school.
Police said the incident happened few days earlier at Girls High School Shekolai in the limits of Choga Police Station in Puran tehsil. The victim did not file an FIR initially due to fear of social issues, but then her family decided to go to police after constantly receiving threats from the alleged assaulter.
Hits: 1