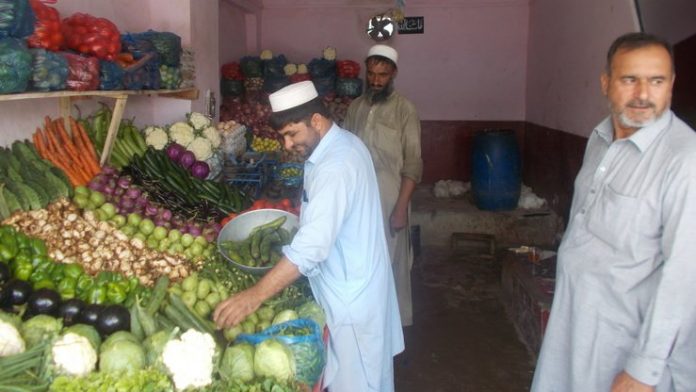 Bakhtar Himat
Many among the thousands of Afghans who have migrated to Pakistan after the fall of Kabul are struggling to find a job or doing low paid menial jobs.
Different sources put the number of those who have recently come to Pakistan to be around 300,000 to 500,000. Though many of them were laborers in Afghanistan; however, some of them worked in government and private sectors.
Majority of them are struggling to find a job in Pakistan.
Shabbir Ahmed, a resident of Nangarhar, who was working as information technology manager with a government ministry in Afghanistan for about three years; however, his salaries stopped after the fall of Kabul.
After some time, he left for Peshawar, where now he is searching for a job. "I am searching for an IT manager post in a private sector in Pakistan,:"  he said. However, he has yet to land on a job so far. As far as government jobs are concerned, being a foreigner, he is not eligible for them.
However, he added that he was looking for a job in the private sector.
Ismail, another resident of Nangarhar worked with a Kabul based lawyer as security guard. Following the fall of Kabul, his employer allowed him to leave Kabul and he came to Pakistan.
He is currently working as a driver at a brick kiln in Peshawar. However, Ismail said that he was not satisfied with his situation as his life was good back at home in Kabul.
Mr Ismail is paid Rs 20,000 for driving the brick kiln tractor and also stays there. "It is very tough at the brick kiln due to the heat, mosquitoes and other problems," he said.
Muhammad Bilal, a resident of Laghman was a tailor for past more than a decade. He also migrated to Peshawar after the fall of Kabul and is working at the vegetable market near Firdous Chowk.
Bilal told TNN that he wanted to open a tailoring shop in Peshawar; however, lacked resources for the purpose. He said that he left Afghanistan, after it was no longer feasible to stay behind. "One needs money to rent a shop and run a business, which he had lacked," he said.
Many of the refugees said that they were forced to do low paid menial jobs as they have no other option.