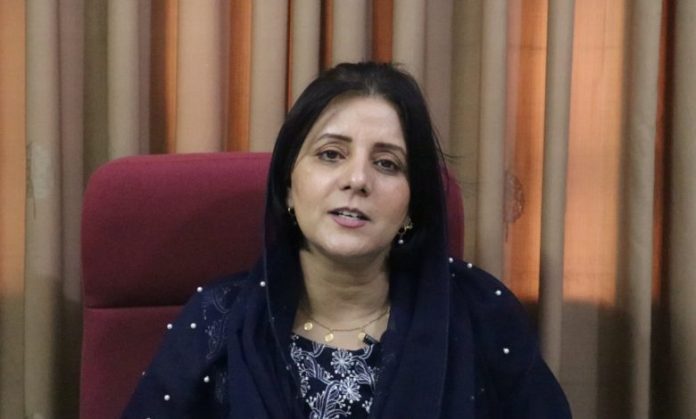 Asma Gul
PESHAWAR: Senior woman journalist Farzana Ali, who did reporting from Afghanistan during last few days, says Afghanistan has changed after the Taliban takeover.
In an interview with TNN, Farzana Ali, the first woman bureau chief of a media channel, said she first went to Afghanistan along with a delegation of journalists on the occasion of formation of Peace Council. She said the delegation was accompanying former prime minister Yusuf Raza Gilani during the reign of the PPP. She said she went to Afghanistan second time during an exchange program during which she saw the streets of Kabul and also the picturesque Panjshir valley. However, the visit this time after the Taliban takeover was different altogether.
Farzana said Afghanistan was quickly marching towards women empowerment, but that process seems to have stopped now. She said security was strict in Kabul under foreign forces, and life activities were in full swing, but now things have changed.
Farzana said during her latest visit to Kabul, she saw very few women there, and young armed Taliban were seen wandering here and there. She said the Taliban stopped their vehicle in Marko area of Jalalabad and started questioning. The Taliban had doubts that the journalists were moving without permission. They took them to a hujra (male guest house) where a Jirga of elders was continuing. The Taliban kept the journalists in the hujra for three hours.
Farzana said her team did reporting at two spots, but the Taliban asked why they were reporting without permission. "Another strange question from Taliban for our team was that why they were roaming with a woman," she said.
Farzana said then the Taliban took them to a mountain and said it is a police station. They checked documents and then contacted some other Taliban in Jalalabad and then allowed them to travel further. However, the media team decided to go to Kabul as they thought Jalalabad might not be safe for them.
It is always difficult for Pakistani journalists to report from Kabul and this time the situation was not any different. Farzana said she always focuses on human rights issues, and in Kabul too, she reported on refugees, homeless people, students and other people facing problems. She said when she was in Kabul, schools were being reopened, but the opening of universities was not announced then.
Farzana said the use of camera was not allowed, and they had to use their mobile phones for different footages. She said different media teams that visited before and after them also had to face a lot of difficulties. She said people were not freely talking to media due to some unknown fear, so it can be concluded that freedom of speech was not there.
Farzana said now those people are in power in Afghanistan who used to be the symbol of fear, so it is now their responsibility to bring enduring peace. She said it was very challenging for her to do balanced reporting keeping in view her channel's policy, restrictions by the Taliban and other so many factors. However, she tried her bust to highlight basic problems to people on media.