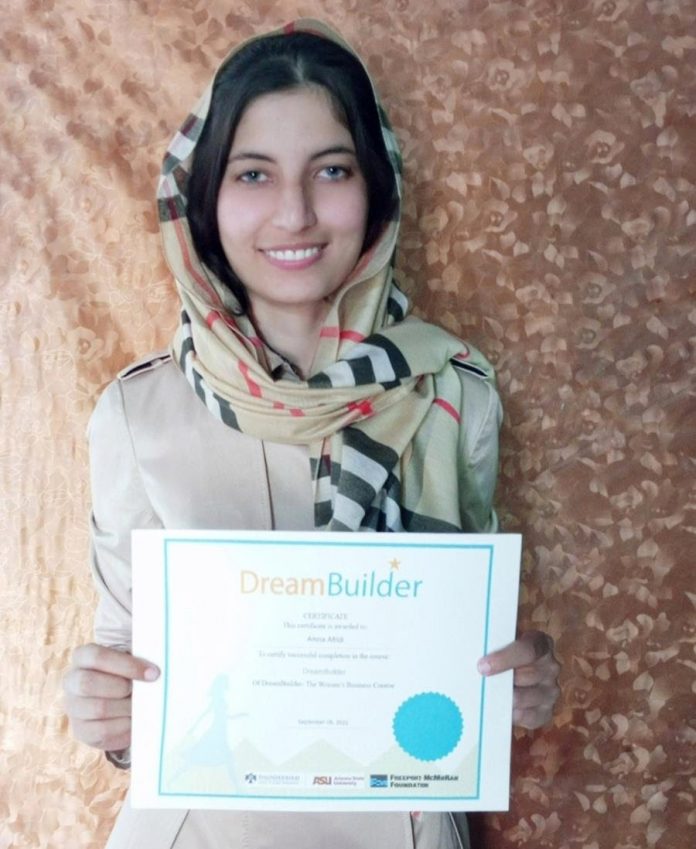 Amna Afridi's eco-friendly bamboo toothbrush won the first position in the second Academy for Women Entrepreneurs (AWE) program, sponsored by the United States.
More than 30 participants from across Pakistan competed for seed funding for their business start-ups earlier last month.
A panel of judges, comprised of Pakistani and American businesswomen, selected the top four proposals after reviewing participants' business plans and hearing their pitches.
Besides, Amna Afirid, knitwear and crochet social enterprise of Nayab Gohar secured second position, Khush Bakhat Hussain, nutritional supplement business stood third and  Asia Umar Khan, healthy prepared foods for school lunches awarded fourth place.
The four winners will receive $5,500, $4,500, $3,500, and $2,500 respectively to launch or grow their business in Pakistan.
With mentoring and guidance from established Pakistani entrepreneurs, 80 female entrepreneurs graduated from the AWE program on September 10.
After completing the AWE training, participants competed for seed funding to implement what they learned during the course.  Deputy Counselor for Public Diplomacy Jacqueline Deley congratulated the graduates during the closing ceremony, stating: "Your success is Pakistan's success, and we are proud to support you to become Pakistan's dynamic entrepreneurs, business leaders, and economic influencers."
AWE is a three-month, rigorous course of online study using the DreamBuilder platform developed by Arizona State University's Thunderbird School of Global Management and the American company Freeport McMoran.  AWE is designed to cultivate entrepreneurial know-how, help women entrepreneurs connect with funding opportunities, enhance opportunities for business expansion, and increase the likelihood of entrepreneurial success.
Four of the U.S. Mission's Lincoln Corners (public event spaces that connect Pakistanis and Americans) in Multan, Muzaffarabad, Khairpur, and Peshawar hosted the AWE trainings for women in their local communities.
The AWE graduates are now part of the Pakistan-U.S. Alumni Network (PUAN) as well as the global community of U.S. exchange program alumni.
Hits: 265