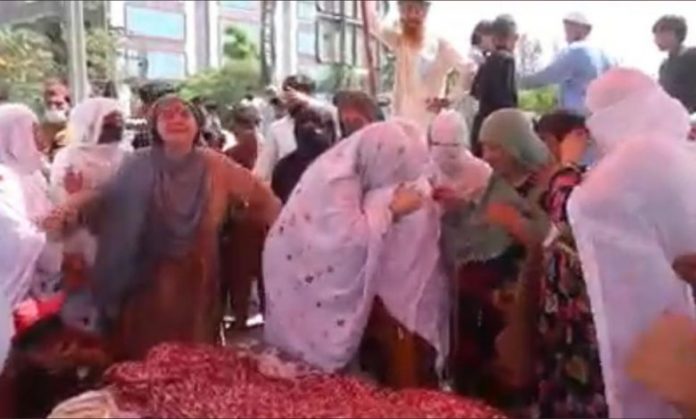 PESHAWAR: The people of Upper Dir district of Khyber Pakhtunkhwa are in a shock and grief over the death of a local youth in the custody of Counter Terrorism Department (CTD) Police in Rawalpindi.
The area people have demanded a high-level investigation into the incident and punishment for responsible policemen.
Fifteen-year-old Hasan Khan from Upper Dir was called by Rawalpindi Police for investigation and later on he was locked up in the police station. The mother of the victim has alleged that police arrested her son, who was working in a shoe factory, on fake charges of murder and they were demanding money for releasing him. She said the police handed over the body of her son to the family on Saturday and claimed he died due to fever. She claimed that the body of her son bore severe torture marks and he was also given electric shocks.
The relatives of Hasan Khan staged a protest demonstration at IJP Road in Rawalpindi and demanded high-level probe into the incident. The news about Hasan Khan's death in custody also angered the people in his native village, Wari in Upper Dir. The people of Wari are also demanding thorough investigation into the death in custody.
An elder brother of Hasan Khan told media that police took his brother and said they would return him within few hours. He said police asked him in the night to take back his brother, and when he reached the police station, he was informed that his brother was dead.
On the demand of the victim family, a case was registered against the station house officer (SHO) of the CTD Police Station, the investigation officer and two constables of Bhara Kahu Police Station under murder charges. The police high-ups assured the protesting family that they would get justice and they are waiting for the autopsy report to take further action.
Meanwhile, the Jamaat-e-Islami Senator Mushtaq Ahmed Khan termed the death of Upper Dir youth a cruelty and said the JI would raise its voice against cruelties at every forum. He condemned the torture of the youth and said the government should punish the policemen who use police stations as torture cells.
Hits: 1