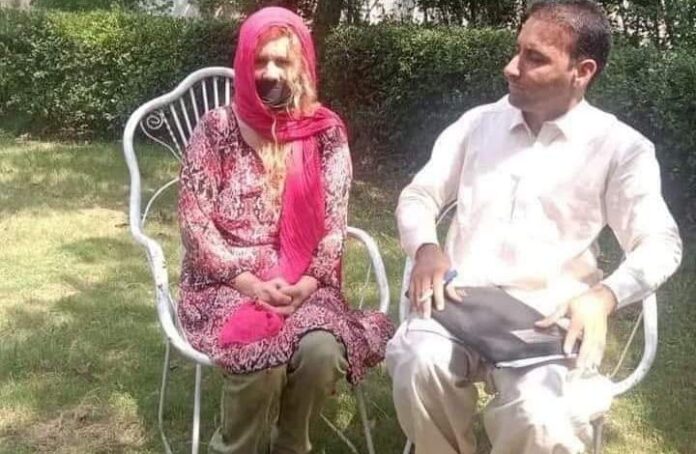 Rahmatullah Swati
Another foreign woman has arrived in Dir, driven by love. A 54-year-old American woman has traveled to Lower Dir, a district in Pakistan's Malakand region, with the intention of marrying her 32-year-old partner, Professor Dr. Abbas.
According to DSP Chakdra Bakht Jamal, the American woman, who arrived on August 15th, was denied entry into Lower Dir due to not having the required documentation. Presently, she is staying with Prof. Dr. Abbas at a private hotel within the Malakand district.
Law enforcement authorities have revealed that Professor Dr. Abbas and the American woman initially connected on Facebook two years ago, subsequently forming a close friendship. The American woman has expressed her desire to marry Dr. Abbas.
Also Read: Caretaker PM Condemns Attacks on Minorities, Calls for Swift Action
Prof. Dr. Abbas, aged approximately 32, holds a PhD from China. Meanwhile, security sources have disclosed that the American woman is determined to remain and wishes to reside with her friend, Professor Dr. Abbas, in Lower Dir. Her travel documents have been verified as valid by security sources.
It is worth noting that prior to this, another individual named Anju arrived in Dir from India. Anju's arrival took place on July 22nd, following a social media friendship with Nasrullah that blossomed into a romantic relationship.
Upon arriving in Dir Upper, Anju willingly embraced Islam and adopted the Islamic name, Fatima. Nasrullah and Fatima have since entered into a marital union.
Hits: 36