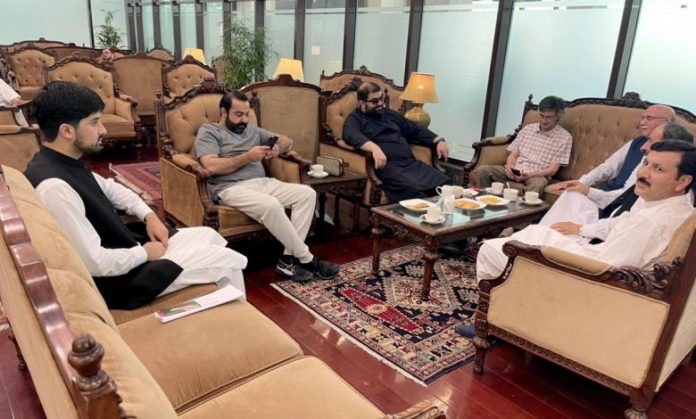 Salman Yousafzai
An Awami National Party (ANP) delegation left for Russia visit on Thursday on invitation of Russian Foreign Ministry.
A statement issued from the Bacha Khan Markaz said that the delegation is headed by the party's KP president Aimal Wali Khan, finance secretary Haji Hidayatur Rehman, provincial general secretary Sardar Hussain Babak and other leaders.
ANP's culture secretary Khadim Hussain told TNN that the delegation will stay in Russia for eight days. Mr Hussain said that the delegation will meet Pakistanis living in Russia and particularly Pashtuns. Besides, they will also held meetings with think tanks and policy makers.
He said that this tour will help strengthening bilateral cultural relations between both countries.
Mr Hussain said that a statue of renowned Pashto poet Ghani Khan was installed at the Pushkin University of Russia while Pushkin statue was installed in the Bacha Khan Research Center.
He said that attempts will make to create avenues of cooperation between institutions working under the Bacha Khan Trust and Russian research and academic institutions to improve educational standards of Bacha Khan Schools.
Mr Hussain said that invitation for this tour was extended some eight months back; however, it was delayed due to Russian invasion of Ukraine.
Regarding Ukraine war, he said that the ANP had also supported politics of non-violence.
He said that it was his party firmly opposed to war and issues should be resolved through peace. However, he also said that other countries should also desist from setting up their bases in Ukraine to weaken Russia.
Hits: 47