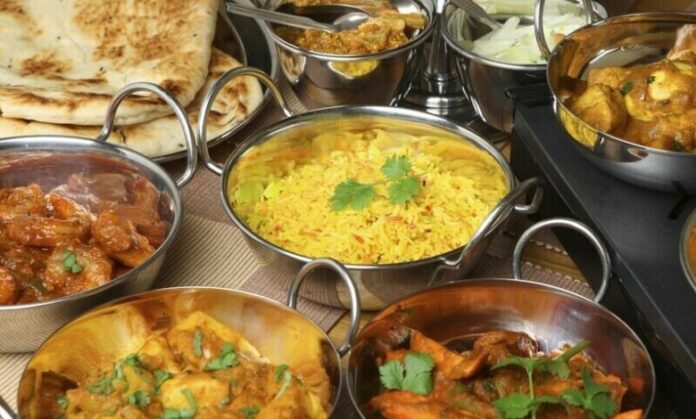 Aftab Mohmand
An open contradiction is revealed in the actions of the provincial departments managed by the caretaker provincial government of Khyber Pakhtunkhwa (KP) such as austerity and reduction of expenses.
On behalf of the Religious and Minority Affairs Department, a tender has been issued for the arrangements of food at a meeting of the Ruet-e-Hilal Committee.
However, the provincial government canceled the said tender after taking notice when the details went viral on social media.
According to the details given for the tender, food quotations were invited, from different firms, for 100 VIPs, and 100 general public at the Ruet-e-Hilal Committee meeting on March 22.
The menu includes rice, dum pukh, beef rice, mixed vegetables, Russian salad, desserts, and cold drinks for VIPs while beef rice, chicken Karahi, mixed vegetables, naan, and cold drinks for general guests.
Apart from this tea will also be served at the meeting.
However, KP caretaker Minister for Religious Affairs and Information Mian Feroze Jamal Kakakhel has canceled the tender after taking notice.
He also asked the secretary of the Auqaf Department to submit a comprehensive report within 12 hours.
He said that in case of any negligence in this regard, legal action will be taken against those responsible.
Mian Feroz Jamal Kakakhel said that the current caretaker provincial government strictly follows the policy of austerity.
"The current caretaker government is trying hard to save the country's money by working as frugally as possible and spending it on the welfare of the people so that the lives of the people become easier.
Yesterday, a statement was issued by the Finance Department of Khyber Pakhtunkhwa, according to which the provincial funds have been mostly spent on rehabilitation and resettlement in the areas affected by the coronavirus and last year's floods, due to which the province is suffering from a severe financial crisis.
All departments should correct internal financial affairs and avoid unnecessary expenditures.
According to the notification, the petrol and diesel required for vehicles will be reduced by more than 30% and strict implementation of the provincial government's austerity orders will be ensured.
All departments should show frugality and caution should be exercised in the use of public funds, stated the declaration.
According to another announcement issued by the Finance Department of Khyber Pakhtunkhwa, the provincial government has also banned the use of mineral water in government offices.
The finance department has issued a letter to all government offices stating that no demand will be accepted for future meetings, this decision has been taken as part of austerity measures due to the financial crisis.
Hits: 13