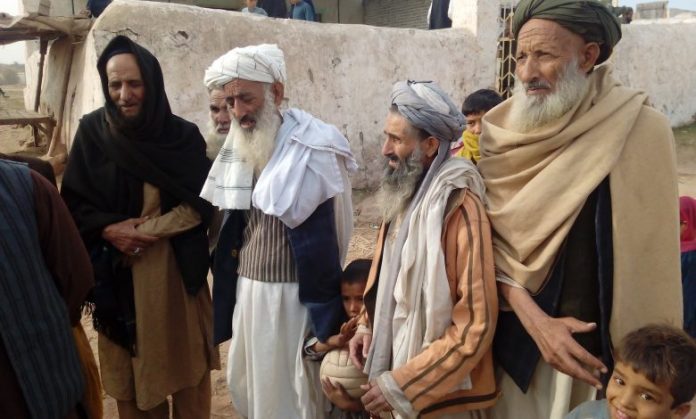 Shumaila Afridi
"My name is Hussain Khan and we require information regarding which type of patients come from Afghanistan and which patients are allowed to visit Pakistan."
My name is Basimna and I hope Pakistani media will air reports that will Afghans education."
"My name is Saadia and we expect Pakistani mainstream media to report about UNHCR current and future plans regarding Afghans in Pakistan."
"I am Nizamuddin Shinwari and I demand Pakistani media to give coverage to Afghan refugees' issues."
"My name is Silsila and we want Pakistani media to report about the border situation on daily basis."
These are views of the some of the Afghan refugees who are living in Pakistan or have arrived recently. Most of the refugees complain that Pakistani media fails to meet their information requirements.
Most of the refugees said that they need information about UNHCR, Pakistani and Afghan government decision and other announcements, situation of polio, education and health issues of refugees. However, they complain rarely they got information about these topics from local media.
According to the UN High Commission for Refugees, there are 1.4 million registered and similar numbers of unregistered refugees living in Pakistan. Reputedly about 500,000 new refugees have come to Pakistan after the fall of Kabul.
To a question why Pakistani does not cover over 3 million people and their issues, Islam Gul Afridi, a Khyber based journalist said that one of the reason was their living in KP, which was lower on media priority due to les money it generated.
He said that in the past, even there were many complaints from locals that media do not cover KP issues and now the same thing was happening to refugees.
Mr Gul said that in addition to this international organization were also taking less interest in refugees' issues.
Daud Dilawar, an Afghan journalist said local media, only carried advertisement about Afghans and there was little appetite for covering their issues.
At times even announcements from UNCHR and Afghan Refugees Commisionerate statement are also not covered by media and when these announcements reach the refugees, it is too late, Mr Dialwar said.
Regarding the new refugees, he said that they were themselves responsible for their absence from media.
"Pakistani media has neither information about their arrival nor about what issues they were facing," he said.
Mr Dilawar said that even most of the new refugees were dispersed in different areas of the country while some were living with relatives. "Many of them were staying in Islamabad hotels in hope of making it out to some third country," he said.
On the other hand, Mr Afridi said that it was media responsibility to reach out to these refugees and repot their issues. He said that media organizations need to change their attitudes regarding refugees.
"Afghanistan economic situation has deteriorated, security worsened and there is ban on girls' education and they have come to Pakistan due to extreme compulsion," he said.
He said in such a situation, it was also necessary for Pakistani media to sit with these people and highlight their issues.
Mr Gul and other journalists also believe that it has become extremely important to give coverage to Afghans positive sides and provide information to them instead of maligning them as criminals.
They said that media organizations should setup Afghan desks.