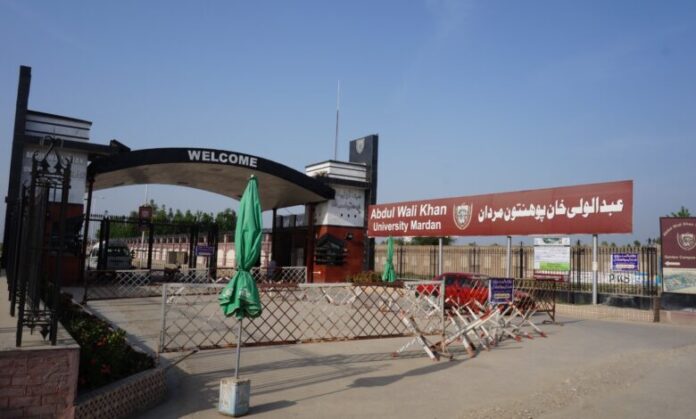 Abdul Sattar
Abdul Wali Khan University Mardan is opening its doors to female students from Afghanistan by offering 50 fully-funded scholarships.
This compassionate initiative was reached during the 7th Board of Management Student Welfare Endowment Fund meeting, led by the university's Vice Chancellor, Prof. Dr. Zahoor ul Haq. The meeting, attended by Director of Finance Dr. Shaista Irshad, Director of Admission Dr. Majid, Deputy Director of Finance Afzal Humayun, and other officials, unanimously resolved to grant these scholarships for the fall semester of 2023.
These scholarships are destined for Afghan female students and will be available at the University College for Women for undergraduate programs. The university has made an exceptional commitment: the chosen students will not be burdened with any semester fees. This benevolent move aims to ease the financial constraints that Afghan female students often face when pursuing higher education abroad.
Also Read: Centuries-Old Homes Abandoned as Natural Springs Dry Up in Bajaur
Prof. Dr. Zahoor ul Haq, Vice Chancellor of Abdul Wali Khan University, expressed the institution's dedication to fostering education accessibility. He highlighted that the university's endowment fund, generated by a one percent deduction from staff salaries, is utilized to provide educational opportunities to students encountering hurdles in accessing education.
"The decision to offer scholarships to Afghan female students was driven by the realization that economic challenges might hinder their pursuit of education in foreign countries," Prof. Dr. Zahoor ul Haq explained. He further emphasized, "As part of our university's internationalization efforts, our priority is to extend scholarships to students from neighboring nations. This enables them to become ambassadors for our country and our university."
The initiative not only empowers Afghan girls to receive quality education but also represents a substantial financial commitment. The university is allocating an annual budget of approximately two crore rupees to support these scholarships. Afghan female students are encouraged to submit their applications before August 31, 2023, seizing the opportunity to embark on an educational journey free of financial constraints.
Abdul Wali Khan University Mardan already disburses over 2000 scholarships to students annually, catering not only to Pakistani students but also welcoming foreign candidates. This progressive approach aligns with the university's mission to enhance educational accessibility.
In the aftermath of the Taliban's return to power in Afghanistan in August 2021, the ban on girls' education has created a dire situation. Numerous young women have been deprived of educational prospects, compelling their parents to seek opportunities abroad for their daughters due to the severe limitations imposed on girls' education within Afghanistan.
Hits: 59