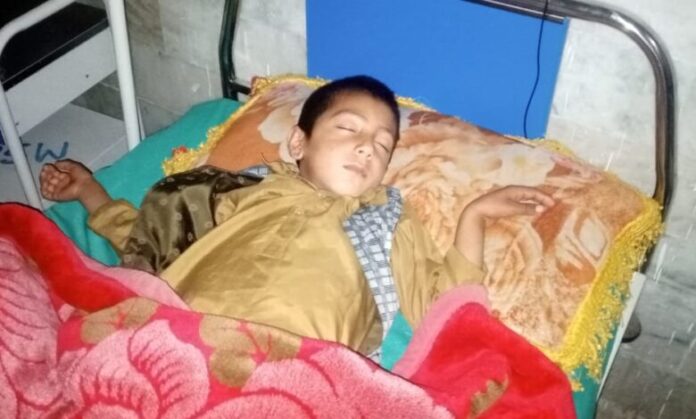 Bajaur: A 7-year-old child, namely Ismail, narrowly escapes death when fellow children mischievously stripped him naked in a local shop and filled his body with air, reported Tribal News Network.
As per the sources, the incident took place last night in the 'Shandai Mor Sheikh Menu' area of Tehsil Khar, where the affected child was immediately taken to the headquarters hospital.
The doctors said air has been removed from the boy's intestines and stomach through surgery, but there is still air in his stomach. According to Children's Specialist Dr. Hafeezur Rehman, the child's condition is currently stable, however, there is a fear that it may deteriorate at any time.
Meanwhile, after the news of the incident went viral on social media, the district administration took action with the help of the police and arrested the owner of the said shop, and detained him in custody, while an investigation into the incident is underway.
However, the shopkeeper said that that was not his fault as the children mischievously hurt the seven-year-old kid at his shop.
Hits: 28