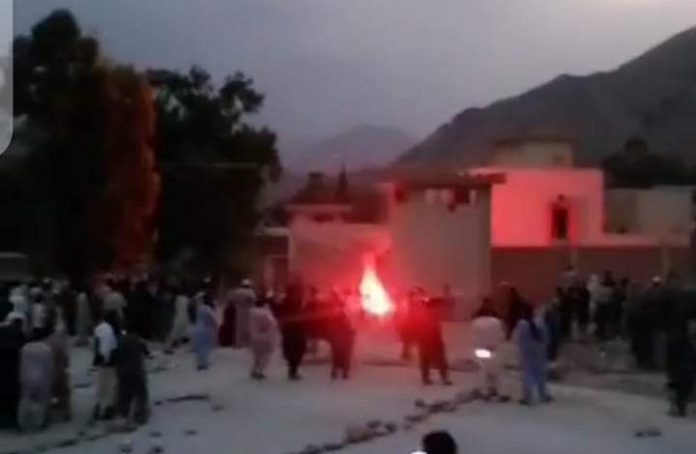 A mob set a Bajaur police station on fire after lynching a detained accused on Thursday.
District Police Officer Bajaur Abdul Samad Khan said that relatives of a man who had gone missing earlier gone berserk after his body was found and stormed the Nawagai police station.
He identified the missing person as Abdul Ghafur, a resident of Barkamangarah area of Nawagai tehsil of Bajaur. DPO Khan said that police had arrested an accused Abdul Rasheed after Ghafur family expressed its suspicions about him.
However, he said that on Thursday when Ghafur's body was found, his angry relatives attacked the police station. He said that the mob broke the police station door and set it on fire. The mob also stoned the accused to the death.
The official said that the situation in the area was tense and they have deployed large number of police personnel to maintain peace.
Besides, he said that they were also trying to resolve the issue through a local elders.
Hits: 18