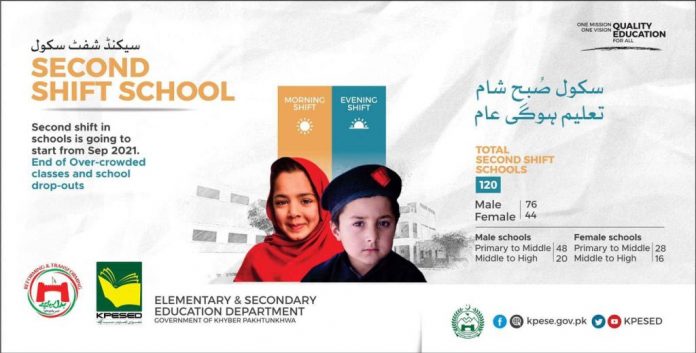 Muhammad Bilal Yasir
More than 340 teachers working in second shift schools of Bajaur district have not received their salaries for past five months.
These teachers have demanded the authorities to give them proper service structure and also warned of protest, in case their pending salaries were not cleared.
Abdul Hadi, president of second shift teachers association in the district said that starting second shift in government schools was a positive step of the provincial government. "Teachers employed for this shift are paid meager salaries," he said.
However, he said that despite these teachers being bread winners of their households are not paid salaries for five to six months.
"Previous government had taken a positive step to improve the literacy rate in the province," he said. However, he added even this initiative had many shortcomings.
Hadi said that despite KP government considering the second shift its major achievement, it did not bother to resolve their issues.
342 second shift teachers in Bajaur
Education department figures show that the there were 234 males and 108 female teachers were working as second shift teachers in Bajaur district.
These teachers claim that their pending salaries have been transferred to district administration accounts over two months ago. However, they accused the education department officials of demanding their cut from the salary.
Hadi said that it was shameful of relevant officials to demand their cut from poor teachers' salaries. "Senior officials are creating problems for us instead of resolving them," he said.
The teachers aid that they had approached education minister, chief minister, deputy commissioner and district education officer but to no avail.
Hadi demanded a proper service structure for second shift schools. "Our salaries should be transferred to our accounts to rid us of the embezzlement of funds," he said.
KP government had sometimes back started the second shift in the schools. In this scheme, a primary school has been categorized as middle, middle as high and high school as higher secondary.
Former KP education minister Shahram Khan Taraki had earlier announced to launch the second shift in 16 districts in first phase. Bajaur district was among the first phase district; however, 342 teachers of the district waiting for their salaries for past five months.
Hits: 13