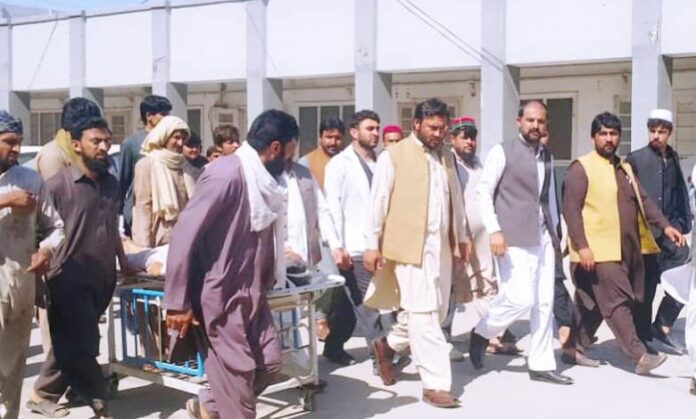 A firing incident occurred, on Thursday, in the Bannu district of Khyber Pakhtunkhwa leaving 4 dead and another six injured.
Bannu police say, four persons, including school children and police personnel, are among the dead, while six others, including children, were injured in the incident.
According to the police, an 8-year-old child, a policeman, and two others were killed in an indiscriminate firing from a Vigo vehicle on DI Khan Road in the Chakar Mandan area of Bannu this afternoon.
6 people including three schoolchildren were also injured and shifted to the hospital, said the Police.
According to local people, there was a rush outside the Iqra Public School as it was just closed when the firing took place there.
Police said that the incident appears to be a case of personal enmity in which motorcyclists were the target. However, the search for the accused and the vehicle has been started.
As soon as the incident was reported, relatives and parents of schoolchildren rushed to the hospital, and there is chaos.
Hits: 50