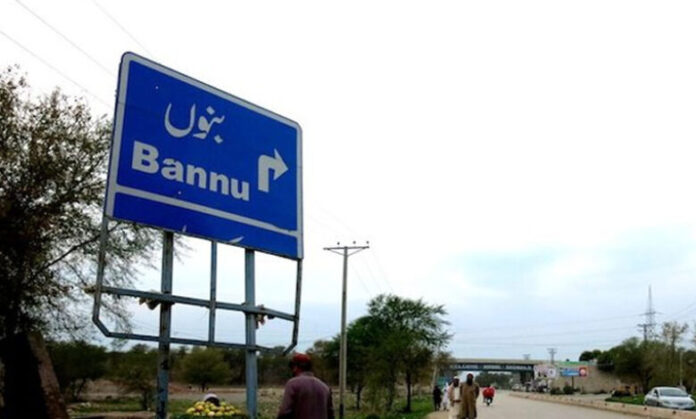 Ghulam Akbar Marwat
Yesterday, a video went viral on social media from the Facebook page of SHO Domail Gul Muhammad, showing a disturbing incident of a Bannu youth being tied up and tortured by an individual, while others stood behind the camera.
SHO Gul Muhammad provided details to TNN, stating that the victim, Rizwanullah from Ahmed Khel village in Lakki Marwat, had been working as a driver for the accused for the past eight months, earning a monthly salary of 12,000 rupees.
Another employee, also hailing from Lakki Marwat district, had previously worked with the accused but left the job due to low salary and unpaid wages owed to him by Rahimullah, the alleged perpetrator. During this time, the former employee acquired two guns and demanded his outstanding dues in exchange for their return.
Also Read: Large Number of Afghan Nationals in Hiding Raises Concerns in Pakistan
Suspecting collusion between the ex-employee and Rizwanullah due to their shared district of origin, the alleged perpetrators Rahimullah, Mezban Gul, and Naseebullah tied Rizwanullah's hands. They falsely accused him of involvement, leading to three days of torture.
In his account to TNN, Rizwanullah Ahmad Khel shared his harrowing experience, stating that he proposed to extract his mobile phone's data as evidence of his innocence, but the perpetrators refused. Despite swearing twelve times on the Holy Quran, the torture persisted for three days. Eventually, under duress, he was coerced into uttering three divorce pronouncements to prove his innocence. However, the perpetrators demanded that he confess his involvement in theft to the police if he wanted to spare his life.
Rizwanullah revealed that after enduring three days of brutal torture, he was released on the condition that he wouldn't report the incident to the police. However, immediately after his release, he went to the Domail police station and informed SHO Gul Muhammad about the entire ordeal.
Showing the video as evidence, Rizwanullah pointed out the clear instances of the accused torturing him with kicks to his face, neck, and head, including the use of shoes. The perpetrators also attempted to strangle him and threatened him at gunpoint.
SHO Gul Muhammad, upon hearing Rizwanullah's plea, promptly arrested the alleged perpetrator Rahimullah and his brother. Subsequently, more than a dozen illegal weapons and cartridges were recovered upon identification of the accused. The investigation is underway, and appropriate legal action has been taken against the alleged perpetrators.
Meanwhile, in response to the incident, the Marwat Qaumi Jirga held an emergency meeting based on the demands of Tehreek Haquq e Laki Marwat. Strongly condemning the incident, they urged Brigadier Bannu to prosecute the perpetrators in a military court and requested the DIG Bannu to include terrorism charges in the case against them.
Hits: 48