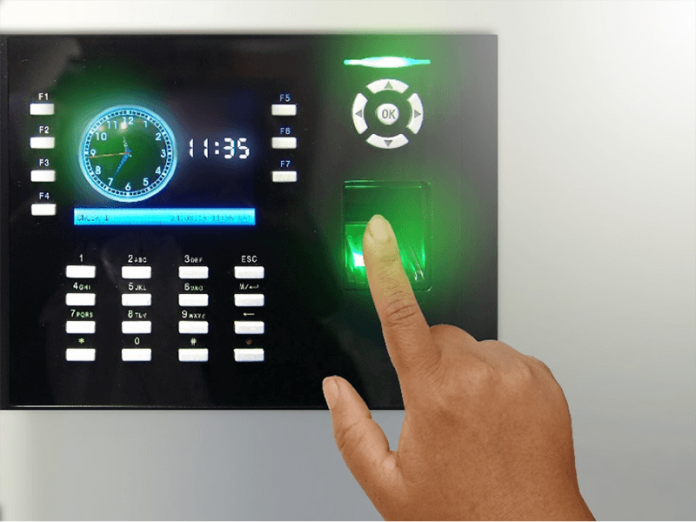 TANK: In a corrective action, the district administration has decided to introduce a biometric/face-reading attendance system at all government offices to check absenteeism and identify ghost employees by picking the district's civic agency, Tehsil Municipal Administration, as the first to begin with.
According to the district administration, the decision to this effect was taken following an inspection team detected a number of ghost employees at various departments in the district and unauthorized absence from government offices including schools, hospitals and several other offices.
In this regard, a biometric/ face reading system was inaugurated in TMA office as a pilot project to continue monitoring performance of its 380 employees to improve its service delivery by ensuring its staff attendance on a daily basis.
"The number of ghost employees come to around several hundred in the district's offices, but it is just tip of the iceberg, you know, as more shirkers will come to surface during course of further inspections, so we have to tighten the screws on them by installation of biometric/face reading attendance devices at all departments," Deputy Commissioner Hameedullah Khattak told media.
He said that in most cases, the government employees remained absent from duty for a long period without leave, with someone else signing the daily attendance register on their behalf.
He said one as a citizen got saddened by the sorry state of affairs that exist in certain offices like TMA due to absence of staff and those who were present, too, one would find them leaving offices early, burdening the exchequer by costing billions of taxpayers' money.
He lamented that that agency received tens of millions of rupees in shape of grants and local fund generation, but its performance vis-a-vis public service delivery remained pathetic.
As a result, TMA Tank has almost got paralyzed with its workers on roads on alternate days for holding protest demonstrations, with Tank bazaar and streets lying littered with filth and heap of garbage all around.
Now he said, face reading devices for TMA employees would check attendance and expose ghost employees, adding that all the employees of the civic body were being registered for the system.
He said that employees would be supposed to mark their attendance through a face reading device, twice a day – opening and closing timings of offices.
Head of the department would be able to receive an attendance sheet twice a day through automatically generated emails and action would be taken as per law against those employees identified with lack of attendance or absent from duty.
He said that district administration was committed to serving the masses in all respects and to atone for all negligence and treatment meted out towards this area by providing all necessities of life at their doorstep.
He said clean drinking water was one of the main issues of the citizens and the district administration with the special support of the Chief Minister Khyber Pakhtunkhwa Mehmood Khan and provincial government was able to get Rs257 million for 25 drinking water schemes to provide clean drinking water to urban and rural inhabitants of the district.
Similarly, provision of funds development schemes in the district was another challenge for the administration to keep them going on and this challenge was successfully surmounted and Rs150 million were arranged with the approval of the chief minister despite the economic crisis.
He said the district administration has expedited efforts to complete all the ongoing development projects within the scheduled timeline and in this regard, assistant commissioners and other relevant officials have been mobilised to undertake visits on a daily basis and ensure quality and transparency.
In short, Hameedullah Khattak said that no effort would be spared to serve citizens under all circumstances and all means would be utilised to efficient service delivery and provide citizens best facilities.
Hits: 23