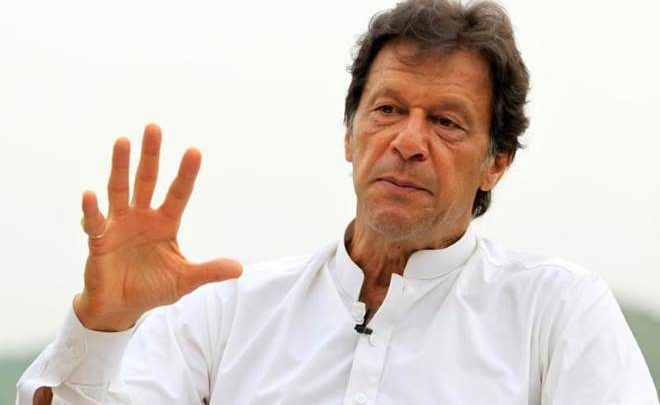 Muhammad Bilal Yasir
By-elections for the National Assembly (NA) seats are finally here. The polls had to be postponed due to the floods and even later on rumors of postponement of elections continued to circulate.
However, now all is set for by-polls on Sunday.
Interestingly, for the first time in Pakistan electoral history, Pakistan Tehrik Insaf (PTI) Chairman Imran Khan is contesting elections seven of eight constituencies. Mehr Bano Qureshi, daughter of senior PTI leader Shah Mahmood Qureshi is contesting elections against Yousaf Raza Gillani's son Ali Musa Gillani on NA-157 Multan.
However, PTI chief is contesting elections on seven NA seats and it has to be seen if the former premier is going to break his own record of winning on most constituencies in an elections. Such a win would be great boost for the PTI chief and a surprise for his political rivals.
On the other hand, no leader has contested elections on seven constituencies in the Pakistani political history.
In the past, former premiers Zulfiqar Ali Bhutto and Imran Khan have contested elections on five seats. Mr Bhutto had won elections on four seats while Mr Khan had won all five constituencies in 2018.
PTI chief defeated former Prime Minister Shahid Khaqan Abbasi on NA-53 Islamabad and JUIF Akram Khan Durrani on NA-35 Bannu.
Similarly, he also defeated the MQM Ali Raza Abidi on NA 243. Besides he had also won the NA-95 constituency in his native Mianwali district. In addition to this, PTI chief also defeated the PMLN leader Khawaja Saad Rafique with a narrow margin in on Lahore's constituency NA-131.
By-elections on eight seats of the NA were announced after the speaker NA Raja Pervez Ashraf accepted resignation of 11 of PTI members including two of women reserved seats. Elections on the vacant seats were announced earlier in September; however, the elections were postponed till October 16 due to the floods.
Polls on the NA-45 Kurram were postponed due to the law and order situation and JUIF has also lodged a complaint against the postponement of polls.
On the other hand, political observers are paying great attention to contest in Peshawar, Charsadda and Mardan and they are of the view that PTI chief is likely to polls good number of votes from the provincial capital. However, at the same time ANP's Haji Ghulam Ahmed Bilour can also stage upset by polling sympathy vote.
Similarly, Charsadda is home constituency of ANP KP president Aimal Wali Khan and the constituency is also regarded as his party stronghold. On the other hand, tough competition is also expected in Mardan.
Political observers on the other hand, are also considering these by-polls as litmus test for the PTI as they will shape the future political landscape.
Hits: 83