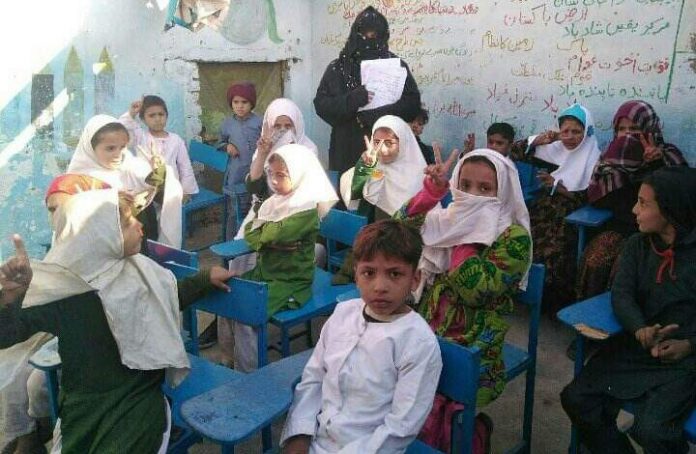 Kainat Ali
Chand Bibi, a resident of Mingora area of Swat district has opened a school for flood affected children.
Chand Bibi has opened this school in Barikot tehsil of the Swat district and currently 30 children are enrolled in it.
She told TNN that education sector of the district was also badly hurt like other sectors due to floods. "The floods not only damaged student's precious time but also their education as well," she said. She said that many a families also lost standing to educate their children and the same compelled her to open her school for such children.
"My thinking is this that even those children whose houses were unaffected due to floods also need education and I will teach her," she said.
Besides, Chand Bibi said that she was providing bags and other items for her students and also trying to provide them with uniform.
She said that she was planning to open more schools for flood affected children of the district as well. "Currently am facing funding shortage," she said.
Her school is using a private school building in Barikot in the afternoon after its principal agreed to lend her school building for the purpose without charging a fee following Chand Bibi approached her. "We needed just two rooms and she allowed us to use them happily," she said.
Umar Orakzai, an educational activist said that education sector situation in KP was not good. "Floods in close succession the pandemic have badly damaged the education sector of the province," he said.
He said that for more than two and half months kids were unable to go to school.
He said that people like Chand Bibi should be encouraged and their efforts should be appreciated so that other people could also start working for education.
Besides, he said that government should also encourage such persons and efforts. "As long as we do not reform the educational system, change in society was impossible," he said.
On the other hand, Swat district administration figures show that about 40 schools were destroyed due to the floods in the district.  Swat locals have also appreciated the work done by the Chand Bibi for the raising the educational standards of the district and also urge the authorities to focus on the education.
Hits: 21