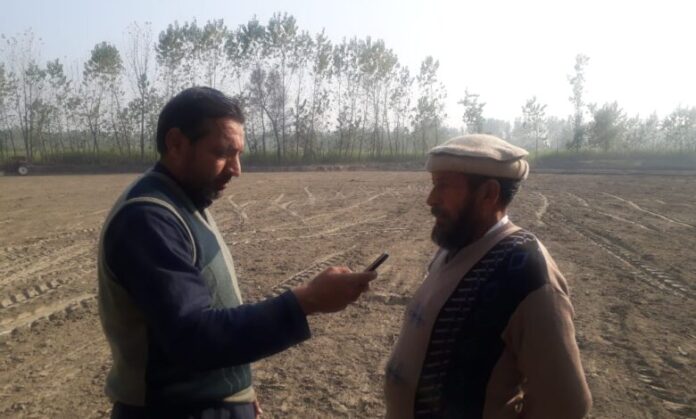 Tayyab Muhammadzai
Farmers of Charsadda district who have lost their crops and orchards to the last August floods are facing financial problems due to government inability to pay compensation for their losses.
Several farmers told TNN that they have lost their standing crops of wheat, maize and vegetables to last year floods. They said that though government has announced compensation for their damaged crops; however, they have not received even a penny so far.
Qaiser, a resident of Charsadda's Manzoore village told TNN that he had cultivated maize and wheat crops on over 20 jaribs of land. He said that the floods completely destroyed his crops. Besides, he said that he had also planted sugarcane crop on two jaribs of land, which was also destroyed. "Government has promised compensation of Rs 20,000 to Rs 30,000 per jarib to farmers; however, we have not received even a bag of seed," he said.
He demanded the authorities to pay them the compensation for the losses of their crops.
Roohul Amin, another farmer from the Charsadda district said that floods destroyed his sugarcane crop on 12 jaribs of land, while maize crop on three jaribs of land. He said that the floods destroyed his crops as well as poplar trees as well. "Tractors are still working to level the flood damaged tracts of land," he said.
He said that he was doing all this from his pocket and has not received anything from the government.
Agriculture department stance
Director Agriculture department Charsadda, Ali Khan told TNN that government has conducted a detailed survey of losses to the crops. He said that payment of compensation to the farmers will be started soon.
"We have collected losses of over 7500 farmers in the district and crops over 14,000 acres of land have been destroyed," he said.
He said that PDMA had informed about payment of Rs 10,000 per acre in compensation. Besides, he said that those more damages will receive up to Rs 100,000 in compensation. In addition to this, he said that those losing their trees will receive Rs 700 per tree and those with major losses could receive up to Rs 80,000.
On the other hand, farmers have demanded authorities to immediately compensate them for their losses so that they could be able to recover from the losses incurred from floods.
Hits: 14