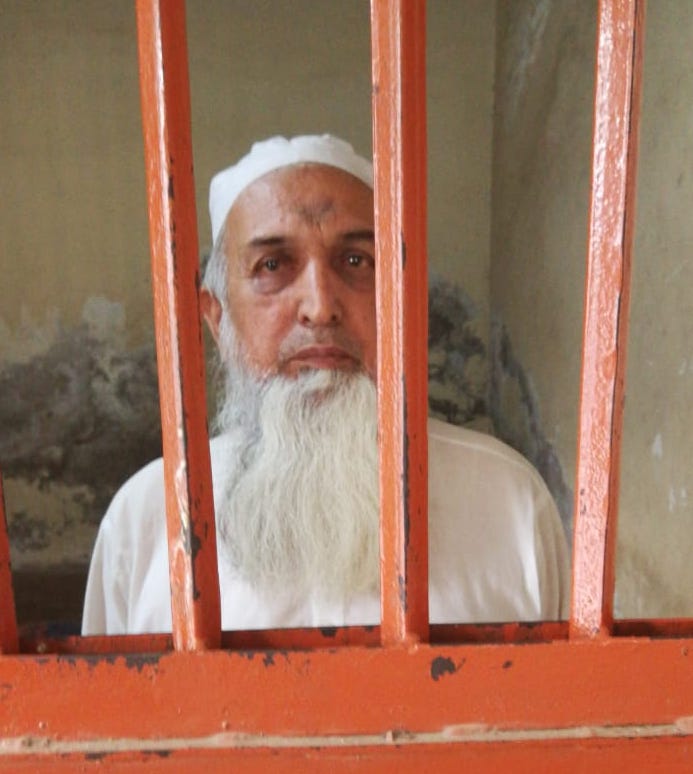 PESHAWAR: A cleric who was booked with charges of sexually abusing a student of a Madrassa (religious seminary) in Lahore four days ago, has been arrested from Mianwali district.
Inspector General Police (IGP) Punjab Inam Ghani made this announcement on Sunday and said Mufti Azizur Rehman, who was hiding at the home of his son in Mianwali, has been arrested along with his son.
The police chief said in a tweet that Punjab Police will take it as a test case, interrogate the accused, conduct scientific professional investigation, prosecute and get him convicted by the court.
"We want our kids protected from these child molesters and keep our society safe for our future," he tweeted.
On Thursday, police filed a first information report (FIR) against the cleric after video of his sexual abuse of a madrassa student went viral on social media.
The victim student, Sabir Shah from Swat, filed a case against Mufti Azizur Rehman accusing him of subjecting him to sexual abuse for a long time. The complainant said that he got admission in the madrassa in 2013, and when he was in the fourth grade, Mufti Azizur Rehman accused him of making someone else attempt his exam paper in the Wafaqul Madaris exam, and banned him from exams for three years. Sabir Shah said he requested Mufti Azizur Rehman to lift the ban, and he agreed only on condition that he will have to allow him to sexually abuse him, to which he agreed under compulsion and endured sexual abuse for several years.
Sabir said he made several complaints to madrassa officials, but they did not believe him keeping in view the age of Mufti Azizur Rehman. He said he was then compelled to make a video of Mufti Azizur Rehman to present it as a proof to police, after which the madrassa administration sacked Mufti Azizur Rehman.
Mufti Azizur Rehman in a video message said on oath that he never committed any wrong. He said he was drugged by Sabir few minutes earlier and then he made his video.
Jamiat Ulema-e-Islam-Fazl (JUI-F) also terminated the basic membership of Mufti Azizur Rehman from the party after surfacing of the video.
Hits: 2