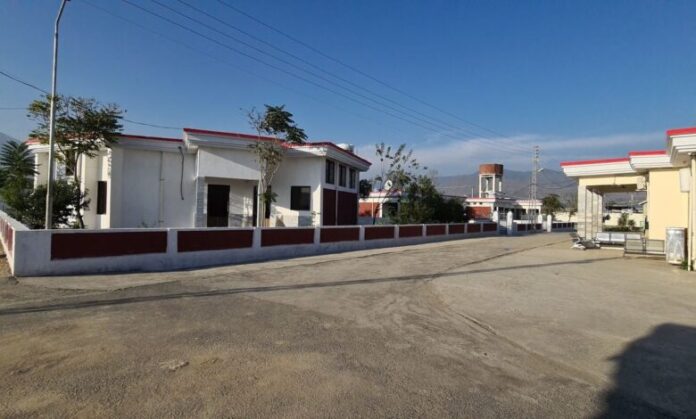 Muhammad Bilal Yasir
Closure of three of Bajaur category-D hospitals in protest against non-payment of staff salaries has deprived the people of remote areas from healthcare services.
KP health department had earlier in June last year opened category-D hospitals in Pashat area of Salarzai tehsil, Bar Khalzo area of Mamond and Nawagi under the public private partnership. However, these facilities are lying close for past four months on account of non-payment of salaries to staffs and doctors. The protesting staffers have padlocked the outpatient departments and other facilities to protest non-payment of salaries.
Alamgir Khan, a resident of Bar Khalozo, told TNN that this hospital was about 600 meters away from his home. He said that their women also walked to hospital for treatment easily; however, its closure was causing them great trouble.
"It was a blessing for us as the hospital addressed our emergency cases easily and close to home," Alamgir said.
He said that the hospital free of cost treatment at just Rs 10 chit. Instead of going to remote cities, we used to access this hospital, he said. He said that it saved them time and money.
Another woman from the same area told TNN that her home was located at stone-throw away from the hospital. "I used to go there for my monthly checkup with gynecologist and also received free of cost medicines as well," she said.
However, she said that the closure of this facility for very painful for them.
Protesting doctors' stance
On the other hand, doctors and staff told TNN that they have been forced to go on strike due to the non-payment of salaries. "Our strike will continue till payment of salaries," they said.
These hospitals were providing round the clock emergency, outpatients department, medicine store, operation theatre, labor room and specialist doctors' facilities.
Besides, these category-D hospitals also had electricity and water and qualified doctors were round the clock in three hours shifts.
Hospital administrations were of the view that they were not getting funds from the provincial government; therefore, they were unable to pay the employees. They said that the health foundation was running these hospitals and since the foundation has stopped paying them funds, therefore, they were unable to pay the employees.
A doctor one of the hospitals requesting anonymity told TNN that they were worried about their future. "We have not received our salaries for past four months and following the end of the Pakistan Tehrik Insaf government in the province, we fear that this project will be wrapped up, ending our jobs.
Hits: 48