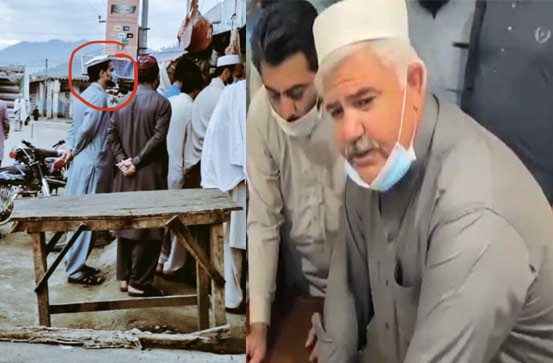 Fazal Wahab
PESHAWAR: The menace of corruption, nepotism and reference has become a fashion in our society nowadays which is affected the poor segments the most.
The ruling class and elites are enjoying all facilities of life and they are not bothered much about the plight of the poor. Those coming into power always find themselves into a tangle due to a plethora of problems and they remain confused from where they should make a start.
Price-hike is an issue which has affected the middle and lower class the most since the incumbent government has come into power. Many people are indulging in hoarding, profiteering and bribery with impunity as they are almost sure that no one will stop them. Amid the sorry state of affairs, there are still few politicians and officers who try to change the situation by taking personal initiatives.
One such example is that of Assistant Commissioner Khar, Bajaur, Fazlur Rahim who impersonated as a customer and visited different markets during Ramazan to make sure that food items and other things are sold at prescribed rates. This novel idea to take on profiteers was appreciated by the people throughout the country.
After that, Chief Minister Mahmood Khan got the idea and conducted a surprise visit to the office of the deputy commissioner while impersonating as a common citizen. He caught the officials seeing bribe red handed and ordered their suspension besides initiating inquiry against them.
When problems are plenty and their solution through conventional methods is not possible, then the politicians and bureaucrats need to come with out of box solutions like surprise visits and impersonating as common citizens to have a better idea what a common man goes through while carrying out routine tasks. The action by the assistant commissioner and chief minister got appreciation from all quarters and it was emphasized that more officials must also conduct such visits to get a better idea of the actual scenario and correct it on the spot.
Politicians are elected by the people to solve their problems and bureaucrats are also paid from the public tax money so they must also do their duty of serving the masses instead of enjoying the perks only.
Hits: 14