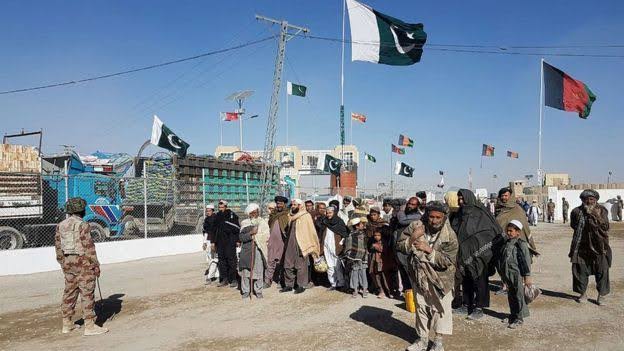 Pakistan Customs authorities and border station at the Angoor Adda border crossing in South Wazristan districts have foiled a bid to smuggle Russian made weapons into the country.
Sources said that acting on a tip-off received by the Collectorate of Customs Appraisal Peshawar, Assistant Commissioner Hammad Ahmed and other staff conducted an operation in the Angoor Adda area of the South Waziristan district and foiled a terrorism bid.
Source said that a compartment filled with explosives and other arms was found inside a six wheeler truck carrying vegetables and apples during scanning at the National Logistic Cell (NLC) terminal at Angoor Adda. The authorities arrested the accused while confiscating the weapons and the vehicle used in the smuggling.
Customs officials have also registered an FIR against the accused and investigating the arms smuggling bid.
Hits: 102