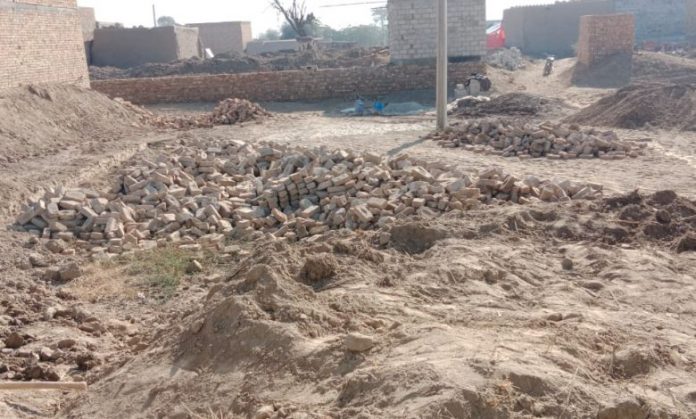 Anwar Zeb
Dera Ismail Khan district was one of the worst flood affected areas of Khyber Pakhtunkhwa and over 75,000 houses were destroyed and damaged.
Figures show that the over 34.000 houses were completely destroyed while 41000 others partially damaged.
However, many of these flood affectees are still waiting for government assistance while many others have even not been included in the survey, depriving them of aid.
Gulab Khan, a resident of Chashma said that they had lost their lives; however, they have not been counted in the survey. "We have all the details including photos and videos; therefore, we should be included in the survey," he said.
Gulab said that there were six rooms in his house and they also approached the tehsildar to include them in the survey. He said that monitoring team visited the area; however, they refused to accept their applications.
Similarly, Imran and other flood affectees belonging to the Badar area of Kulachi tehsil said that authorities only extended support to their blue eyed boys. "We have suffered immense losses," they said.
They said that only those with connections were included in the survey while those not facing any damages were also provided Rs 400,000 in compensation.
A woman told TNN that they lost all their belongings including residence to the floods. "Government paid us Rs 150,000 in compensation while those minimal damages were paid Rs 400, 000," she said. She said that in Rs 150,000 they even could not construct a single room.
Assistant Commissioner Dera Ismail Khan Farhan told TNN that those left out in the survey or not compensated for their losses can approach the district administration with an application stating their problem.
Besides, he said that those left out of survey could also approach the assistant commissioner with a complaint or submit it with the tehsildar office and authorities will clear their cases after verification.
"We are receiving application; however, we want to ensure only genuine affectees receive help," he said.
However, he said that those already covered in the survey or try to indulge into fake claims will be punished harshly.
On the other hand, many of flood affectees in Dera Ismail Khan and other parts of the province are facing problems and demanding authorities to review the survey of damages conducted by authorities and compensation.
Hits: 17