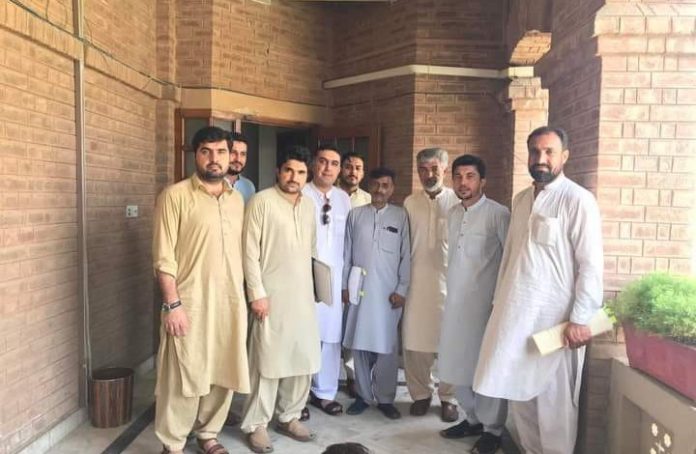 Shah Nawaz Afridi
Sher Zali, 56 was employed in a erstwhile Fata project for more than 19 years. However, the provincial due to provincial government decision to regularize the employee with the commencement of the KP (Regularization of Services of Employees of Erstwhile Federally Administrated Tribal Areas) Act, 2021, his past employment remained unaccounted.
Raj Wali, an employee of erstwhile Khyber Area Development project (KADP) said that Sher Zali was employed as BS-6 driver in the project. He said that the deceased had four daughters and sons each and was living in a rented house. Mr Wali said that the deceased had even lost his all belongings and savings while trying to his ailing wife who also died some years back.
His son told TNN that their father used to pay their rent from his salary and they were not sure how to meet pay the rent and meet other expenses after his death.
Bilal Khan Afridi, an assistant with the KADP said that provincial government has though regularized them after about two decades' contractual employment; however under the legislation, their past employment was unaccounted for.
"It has further compounded our problems as we are drawing less salary now due to not taking their past service into account," he said.
He said that they would receive little or no pension due to their advanced age as well as unable to get another job.
Muhammad Zahid Wazir, president of planning and development department employees said that after their five months long protest, KP government earlier this year regularized 3449 employees of 121 merged areas projects earlier this year. He said that total number of regularized employees from the region stood at 4300. However, he said that the erstwhile Fata regularized employees were facing other problems now.
He said that a large number of them will not be entitled to pension and other post retirement benefits after attaining their age of superannuation as under the KP government regulations to be eligible for pension one needs to have 10 years long service.
"Many of these employees will retire even before completing this mandatory 10 years service tenure," he said.
He said that employees of education, health, communication, agriculture, livestock and other mega projects were among those regularized.
Shafiq Afridi, a lawmaker from Khyber said that the regularization was longstanding demand of project employees, which was passed from the provincial assembly.
However, he said that they will also raise the issue of pension and other benefits at the floor of KP assembly as well and will play role in legislating on the subject.
However, Mr Muhammad Zahid Wazir said that he had worked for seven years in the same project and he will have to work for another seven years to reach the same level, which was unjustified.
Similarly, he said that government has no pension or other benefits for them despite their working in extreme conditions.
"We are demanding KP government to count our service from the day of staring work in the project; otherwise, they will be forced to approach courts," he said.
Hits: 115