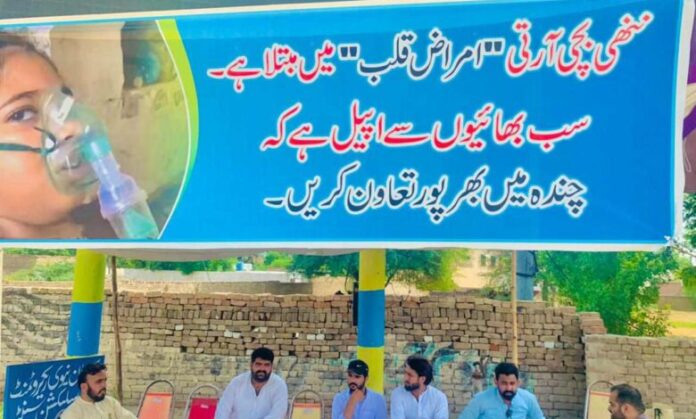 Nisar Betani
In society, compassionate individuals still exist, ready to alleviate the suffering of others. Aarthi Masihi, a young girl from Dera Ismail Khan belonging to the minority community, has been suffering from liver and kidney disorders for years.
Her treatment costs exceeded three lakh rupees, far beyond her parents' means. However, thanks to the determined youth of DI Khan, Waqar Baloch, Aarthi is now receiving treatment at Multan Hospital.
Aarthi's parents, while worried about her illness, are now comforted knowing their daughter is receiving treatment. Waqar Baloch learned about Aarthi's plight through social media and decided to take on the responsibility for her treatment.
Also Read: Malakand Board Declares Intermediate Annual Exam Results: High Achievers Shine
He established a donation camp at GPO Chowk, a prominent location in the city, urging people to participate actively in this charitable endeavor. Within just two days, the required amount was collected, and Aarthi was admitted to Multan Hospital, where her treatment commenced.
Waqar Baloch expressed gratitude to the people of DI Khan who responded to their call for donations. He also ensured that Aarthi's admission and treatment at the hospital were supervised and supported by one of his colleagues.
Aarthi's parents couldn't contain their emotions upon her admission, stating that compassionate individuals still exist in society. They are now filled with hope for their daughter's recovery and dream of her laughing and playing like other girls.