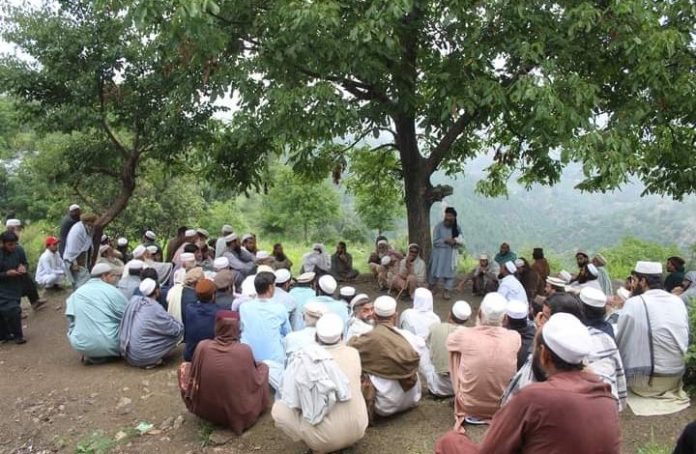 Temporary displacement from Tirah area of Khyber district was halted after successful negotiations between tribal elders and security forces.
Reports from the remote area suggest that the earlier security forces had cautioned the locals about leaving the area within three days in view of the impending targeted operation to clear the area due to increased militant activity.
Sources said that following the warning, Kamarkhel tribesmen grand jirga took place at Sookh Tangay area of the district to discuss the operation. Following the jirga, the dateline to leave the area was extended till September 20.
On the other hand, security forces were contingents have arrived in Tirah ahead of military operation.
The jirga made it clear that the law and order was the responsibility of state and the Kamarkhel tribesmen had returned to their area through a process.
However, they said that now they were being made homeless and time allowed to them to leave their homes was insufficient as there was no transport in hilly area.
Besides, it was not possible to properly handle their farming related affairs on such a short notice.
At least 114 households are living in those areas, which have been notified to leave their villages.
However, a tribal jirga held talks with local military authorities and security forces officials assured the tribesmen that they will clear the area within two months.
The authorities assured the tribesmen of their repatriation to their homes after the area was cleared.
In addition to this, tribesmen were also informed that Provincial Disaster Management Authority and other relevant departments have been contacted to facilitate the tribesmen.
Hits: 67