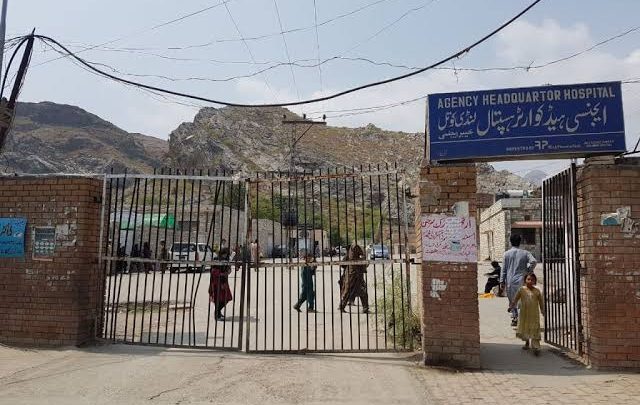 Misbahuddin Utmani
PESHAWAR: The process of appointment of charge nurses in the hospitals of merged tribal districts has been stopped after reservations expressed by the local people, lawmakers and other people over appointment of outsiders on these posts.
Appointment order of 481 charge nurses for duty in hospitals in merged districts was prepared, and surprisingly, more than 90 percent 'successful' candidates belonged to Swat, Shangla, Dir and Buner. The youth belonging to merged district adopted a strict stance over this development after which Director General Health Services stopped implementation of the appointment order.
Tribal Youth Movement central leader Khial Zaman said while talking to TNN that thousands of youth are wandering here and there in merged districts in search of a respectable job, while youth from Swat and Dir are appointed there which is beyond comprehension. He said although the action of the DG Health Services is commendable, but still he suspects that vested interests will try to force the matter and get their own people selected on the jobs meant for tribal youth.
Khial Zaman demanded Prime Minister Imran Khan to take notice of the matter. He said promises were made with tribal youth for providing them jobs at the time of merger of erstwhile Fata with Khyber Pakhtunkhwa, but the actual situation on ground is that the jobs meant for tribal youth are 'gifted' to outsiders. He said the tribal youth will keep an eye on the whole matter and won't rest till they get their right.
Currently, the government is appointing 481 charge nurses for hospitals of merged districts on one-year contract for Rs20,000 monthly remuneration. Sources said the appointment order of these nurses was planned to be issued within two days.
Senior journalist Saleem Safi raised the issue on his Twitter account. He wrote that 77 percent nurses were taken from Malakand division, from where the chief minster belongs, while only 7 percent nurses have been taken from merged districts.
Member KP Assembly from Khyber tribal district Bilawal Afridi has also submitted an adjournment motion in the Khyber Pakhtunkhwa Assembly to discuss the issue of appointment of outsiders in merged districts. He said merged districts are deprived of basic rights for the last 70 years, and now the local youth are being deprived of jobs. He said the tribal youth knows how to get their rights.
Hits: 21