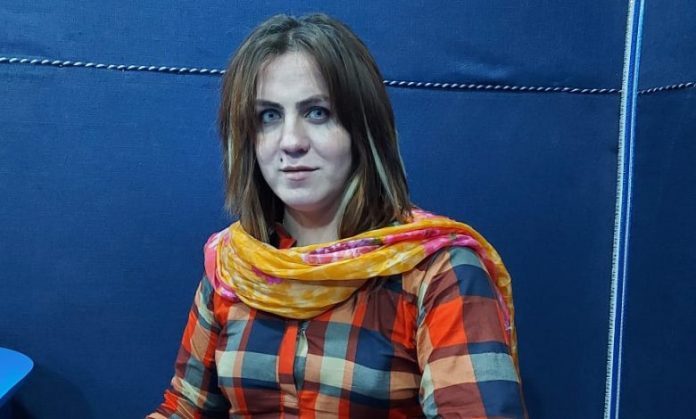 Khalida Niaz
PESHAWAR: A transgender person from Peshawar who runs a boutique in Saddar Bazaar says she previously used to earn money through participation in dancing programs, but now she has finally got peace of mind by switching to a respectable and honourable profession.
Paro said in an interview with TNN that the attitude of people towards her during her days of dancing was that of disrespect, but now she has witnessed a positive change in people's attitude since she has started a boutique. She says it has also boosted her confidence level and she faces people like one of their own.
Regrets over not getting education
Paro regrets that she is not well educated. She could not get education because the attitude of her family was very harsh.
"I thought I would punish my family by not going to school, but I did not know at that time that I was punishing myself," she said.
Paro says she is running the boutique for the last four years. When she was running boutique from home, she did not allow men to enter her house. However, in her shop, everyone, including men, women and transgender persons are allowed to come and buy clothes of their choice. Her shop also offers make-up equipment and jewelry to customers.
Most transgender persons earn through dancing
Paro has find a way to earn livelihood with respect, but still most of transgender persons had to depend on dancing to earn livelihood.
Ayub Khan, a representative of Blue Veins, an organization working for rights of transgender persons, says transgender persons are expelled from their homes in childhood and they don't get education due to which they cannot apply for jobs. He says transgender persons are not physically strong enough to do hard labour. He said the job quota for transgender persons is very low, and they can't take benefit even from this low quota due to lack of education.
Ayub Khan says transgender persons must also be imparted technical training to enable them to earn their livelihood with dignity.
TNN program host Sobia Khan says two transgender persons recently quit jobs because they said they did not get respect which is given to men and women.
Paro says she don't want to be a burden on her family and runs her own business. She says people invite transgender persons to their program, but don't respect them and just use them for entertainment, and when entertainment is over, they even don't offer a glass of water to them.
Violence against transgender persons
Paro says transgender persons are also human beings, but they are not treated as such by society and even police don't cooperate with them when they face violence. She admits that most incidents of violence against transgender persons happen on the issue of 'friendship'. However, she says, friends should not treat a transgender person like their 'wife'.
Paro says transgender persons will also have to change their thinking like her and Sobia Khan who have quit dancing profession and now they are living a respectable life.
Hits: 1