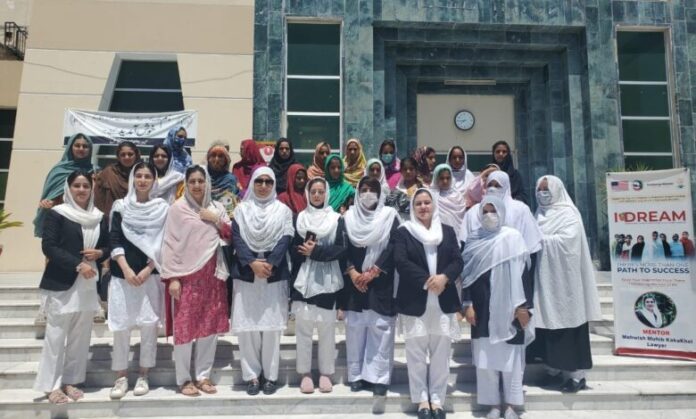 Under the collaborative initiative between Ran'aa Child Welfare Foundation and Pak-America Alumni Network, impoverished female students from Khyber Pakhtunkhwa embarked on an educational journey through the "I Dream" project, which included a visit to the Peshawar High Court.
During their visit, these students not only gained insights into legal proceedings but also observed court hearings firsthand, and had the opportunity to interact with women lawyers.
Prior to their court visit, the students had been exposed to various sectors including media, sports, banking, archaeology, and more. This exposure aimed to help them understand diverse career paths through interactions with accomplished professional women.
Also Read: KP Government Implements Social Media Policy for Employees
Mehwish Ali Khan, Founder, and CEO of Ran'aa Child Welfare Foundation, elaborated on the project's essence. "I Dream" is a small grant program under the US Consulate's support that engages with disadvantaged children, particularly girls, who aspire for progress but lack proper platforms for advancement.
Khan emphasized that the organization has actively supported underprivileged children for seven years, enrolling approximately three hundred out-of-school, street, and child labor children, nurturing them with education.
For the "I Dream" project, 25 talented girls between ten and fifteen years old were chosen. They interacted with six accomplished women from diverse fields who owe their success to dedication and competence.
One inspiring example led two girls to enroll in martial arts training at Hayatabad Sports Complex. Other girls expressed interest in pursuing careers in media, sports, banking, and bureaucracy. The four-month "I Dream" project concluded with a closing ceremony at the American Consulate in Peshawar.
Mehwish Ali Khan expressed gratitude for American support and urged the government and other welfare organizations to continue their vital support for a brighter future for these deserving children.
Hits: 16