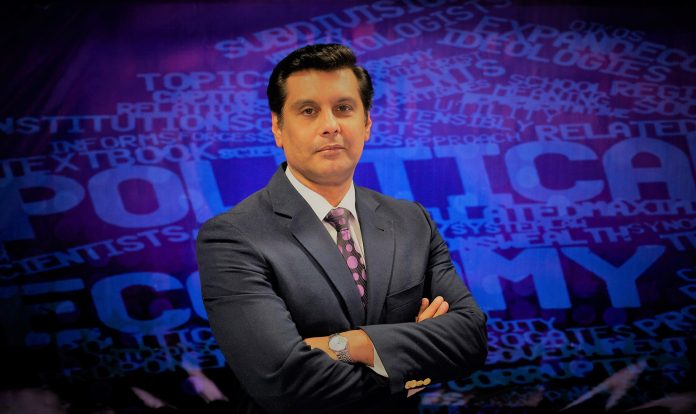 Rifaqatullah Razarwal
The murder of senior journalist and anchorperson Arshad Sharif at the hands of Kenyan police near Nairobi has resulted into a number of conspiracy theories on social media. Many a social media users are linking this murder to Pakistani establishment and government.
However, on the other hand, Kenyan police has confirmed murdering the journalist in a case of mistaken identity.
TNN has spoken to the Dr Irfan Ashraf, a faulty at the Journalism and Mass Communication department at the University of Peshawar to explain use of conspiracy theories in such situations.
Dr Ashraf said that there were three main reasons behind the conspiracy theories circulating regarding the murder of Arshad Sharif.
Dr Irfan said that the murder of the journalist was condemnable act. However, he added that of late, the slain journalist was openly backing a political party and used to take part in this party's gatherings and sit-ins and this gave birth to conspiracy theory surrounding his murder.
Secondly, he said that there was there were clear and complete restrictions on journalism and freedom of expression. Dr Irfan said that the military establishment's constant meddling in politics was main reason behind these restrictions.
"Whenever efforts are made about informing public about this meddling, attempts are made to stop dissemination of information which also gave birth to conspiracy theories," he said.
Dr Irfan said that thirdly when journalists engage in activism instead of journalism and start using their profession for power politics instead of highlighting public issues; it not only puts the journalist in the way of harm but also casts the cover of conspiracy theory over issued pertaining to journalism.
He said that these issues were big threat to journalism. Dr Irfan said that press clubs and unions should take necessary steps to overcome these issues.
"They should define that how a journalist can work within the bounds of constitution, law and media ethics," he said.
On the other hand, Kenyan authorities have confirmed killing senior journalist Arshad Sharif in a case of mistaken identity.
Police said that the incident took place at a barricade setup up by police personnel following information about a stolen car. "The deceased motor vehicle came upon the police barrier which they drove through. It is then they were shot at fatally injuring Arshad Muhammad Sharif," the statement said.
The authorities also said that Independent Policing Oversight Authority was investigating the murder.
Hits: 153