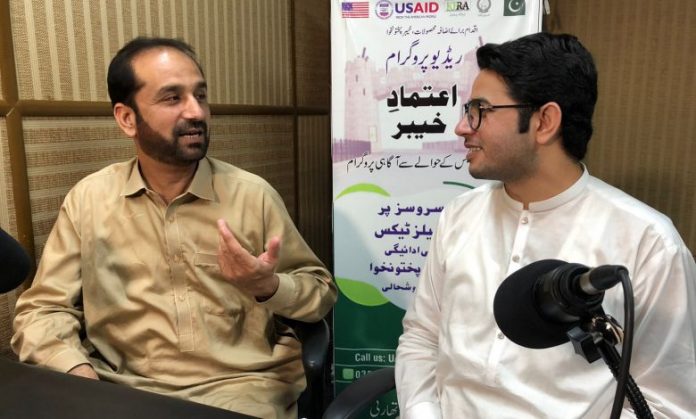 Khyber Pakhtunkhwa Revenue Authority (KPRA) has said that claims for input tax adjustment could be submitted to the authority within six months of tax return filing.
The authority is working to spread awareness regarding the input tax adjustment and other tax related issues with the assistance of the USAID funded KP Revenue Mobilization Programme (KPRM). The
KPRA director communication Aftab Ahmed explaining the input adjustment said that in case a transporter was bringing cement to Peshawar and sales tax is already paid to the Federal Board of Revenue (FBR). "The trader can claim input of the tax he has paid to the FBR to the authority and this amount is deducted from what is payable to the authority," he said.
He said that whenever a taxpayer files his returns, then, the tax was already adjusted in those returns as the form contains all the relevant details.
Mr Ahmed said that input adjustment could be claimed within six months; however, in case of a genuine issue, this duration could be extended as well.
However, he said that taxpayers should only work with the registered firms and should do the transactions in excess of Rs 50,000 through banks.
Mr Ahmed said that KPRA had already agreements in place with all revenue authorities in the country regarding input adjustment. He said that KPRA had paid Rs 5 million in lieu of adjustment last year.
He said that utility bills and transport also fell in this category in case the service provider was registered with the authority. However, he added that if some business which was not registered with the authority and yet it was collecting sales tax on services, then it was a crime which carries jail and fine up to Rs 500,000.
In addition to this, he said that authority had sometimes ago fined a person collecting tax on handwritten receipts.
He said that those paying tax at the rate of 15 percent can approach with their input claims.
However, he said that the authority always strived to properly propagate the government notifications regarding taxes through social and mainstream media.
In addition to this, he said that the input adjustment only applied to those businesses working in the province and not on those from outside.
However, he said that input adjustment was not paid in cash, rather, could only make through bank from the treasury under the relevant laws.
Hits: 72