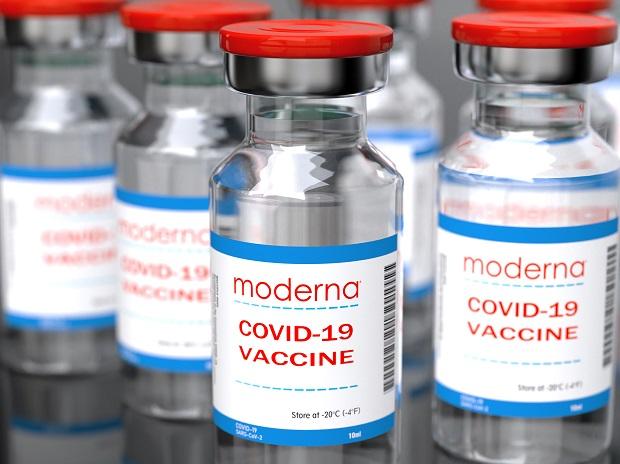 Shahzeb Afridi
One of the many rumors surrounding the Covid-19 vaccine is that the facial hair grows on women's faces once they receive the jabs.
In this write up, we are trying to fact check this claim.
Covid-19 vaccines have been approved by the World Health organization (WHO); however, in about a year and half since the introduction of the vaccine, no such case has come to the fore. Even side effects like pain and fever, which are usual after vaccination, have also not been reported so widely.
Dr Zubair told TNN that no such incident of facial hair growing on women's faces has been reported after the launch of vaccine in Khyber Pakhtunkhwa and Pakistan.
"Reports regarding hormonal imbalance and facial hair growing on women are rumors," he said. Dr Zubair said that someone having this issue should immediately consult her doctor. However, he added many cosmetics used by the women, also have steroids in them and they do damage the face. "They leave scars on the face and even hair can grow on women's faces," he said. He said that out of 160,000 people who have been vaccinated no one has made this complaint.
Zeenat Khan, a local though herself is vaccinated; however, she is reluctant to give the jabs to her daughter, a ninth grade student.
Health authorities have directed to vaccinate school children; however, Ms Khan said that she was not in favor of vaccinating children, as vaccines have many side effects.
"People are saying that this vaccine is a conspiracy against Muslims and degrading their next generations," she said.
Ms Khan said that rumors claim that vaccines will create infertility among males while it will also disrupt monthly periods among females.
However, Dr Zubair Bhatti, Covid-19 focal person at the Lady Reading Hospital disagreed with Ms Khan's claims and said that parents must vaccinate their children. He added that there was no truth to reports of vaccines causing infertility.
Besides, he said that the government has directed to vaccinate children above 12 years of age. Regarding irregular periods among females, he said that they have not received such reports so far. "This problem could have other reasons as well," Dr Bhatti said.
Fatima, a resident of Charsadda, refused to take the vaccine on the grounds that it will cause miscarriage and she would not be able to become a mother in future.
However, Dr Zubair said that the vaccine wBas completely safe for pregnant women as well as the fetus.
"Contracting Covid-19 is dangerous for both the mother and her unborn children, therefore, it is very necessary to vaccinate pregnant women," he said. Besides, he added, even lactating women also receive the vaccine as it has no side effects on infants.
A WHO official said that all the vaccines have minor side effects including pain, fever and mild swelling; however, women growing facial hair, infertility, miscarriage and even deaths were just outrageous rumors and carry no truth in them.
Professor Dr Zafar Iqbal also agrees with the WHO official. He said that there was no research from anywhere in the world to substantiate these claims regarding Covid-19 vaccines side effects. He said that anti-vaxxers were just trying to spread rumors regarding vaccines and there was no truth to such claims.
It is worth mentioning here that Brazilian president Jair Bolsonaro opposed the Covid-19 vaccines and the Pfizer jab can turn people into crocodiles and women into having beards.
The far right has also been skeptical of vaccines and even termed the Covid-19 as mild flu. Even at the launch of Covid-19 vaccination in his country, he announced that he would not receive the jab. In his speech, he said that Pfizer in its agreement stated that they were not responsible if someone turns into crocodile after getting the vaccine.
This vaccine was under trial in Brazil besides the US and UK.
The president said that the company would not be responsible if a woman grows a beard or a male voice turns like a woman.
He also said that the vaccine would be free but not mandatory.
However, the Brazilian Supreme Court declared the vaccine mandatory; however, people would not be forced to do so.
Brazil, a nation of 212 million people, reported 71 million Covid-19 cases and 185,000 were killed.
The president said that after regulatory approval, the vaccine will be available for all those needing it. However, he said that since he has developed antibodies after contracting Covid-19; therefore, he would not receive the vaccine.
Though the possibility of re-infection was very low after recovering from Covid-19;  however, the duration this immunity lasts is still in question.
The Brazilian president contracted Covid-19 in July 202 and recovered in three week while on the other hand in Brazil at one point over a 1000 people were dying on a daily basis due to the Covid-19. At the same time, anti-COvid-19 campaign in the country was being criticized.
Hits: 174