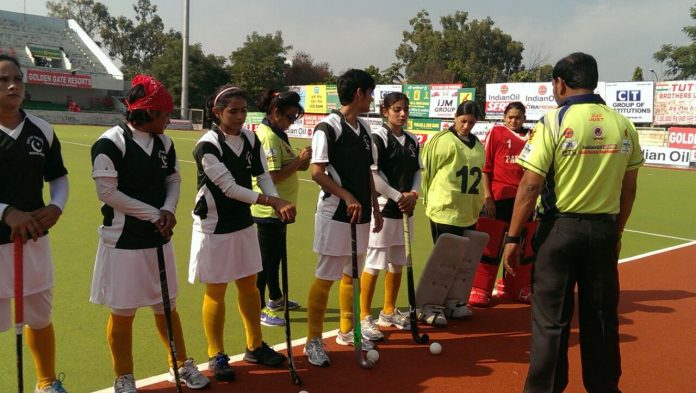 Kainat
MARDAN: International hockey player from Mardan, Fakhra Nayab excelled in the field of sports with hard work despite a lot of difficulties and cultural constrains, but still she is jobless.
Fakhra worked in Wapda for five years but left that job due to some family problems. She is a capable player of hockey and also acts as coach. She started taking part in sports when she was in school and still her passion is alive. He has good talent in cricket, hockey and also in athletics, badminton and table tennis, and played at international level.
Fakhra said she has won different national level competitions, and also won a gold medal in international level event in India, which was the peak time in her sports career. She now aims to establish two sports academies for hockey and cricket for women players only where they could polish their skills and make name for themselves and the country.
Although, cultural impediments are there for every Pakhtun woman who wants to join the field of sports and Fakhra also faced these hindrances, but she was lucky to have full support of her family. She said although sports facilities are available in Mardan, but these are not good enough to fully cater to the needs of women players. She said many girls had to leave sports as they could not afford expenses for travelling and arranging facilities for themselves. She said it is the responsibility of the government to provide facilities for women players to that they could pursue their dream and passion without any hindrance.
Fakhra cited personal example and said she is still jobless despite playing at international level. Regarding her coaching responsibilities, she said she takes the family members of girls into confidence before calling them for sports events. She said parents always remain sensitive about well being of their daughters, and most of times they cooperate very well when given assurance about safety and security of the girls.
She said the best way to convince the parents of girls by the coaches is to show them from personal example and character. She said she has inspired many girls to shine at national and international level, and with government support, they have the potential to win international sports events.
Hits: 2