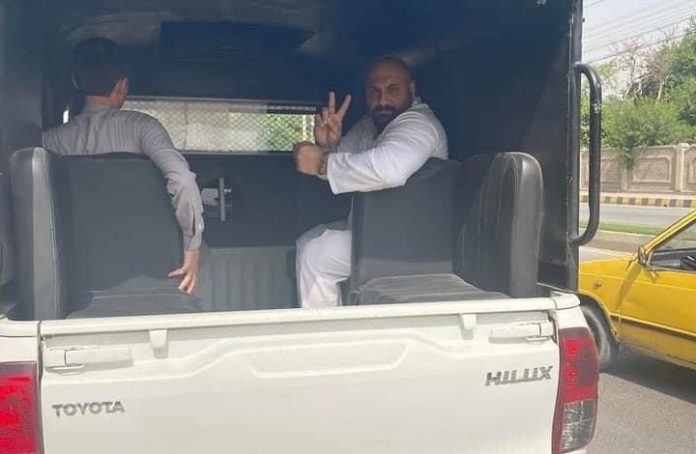 Federal Investigation Agency (FIA) Cyber Crime wing has arrested a Pakistan Tehrik Insaf (PTI) activist for posting Maryam Nawaz Sharif fake immoral video on social media.
FIA identified the accused as Fayyazuddin, who had uploaded the indecent video to social media. He was presented before judicial magistrate after his arrest following registration of FIR.
Sources said that the accused was sent to jail on judicial remand.
PTI Peshawar's convener Irfan Saleem in a video posted to social media said that the arrest of Mr Fayyaz, a resident of Tehkal area, was a violation of the freedom of expression.
He said that the PTI city rejected the manner in which the activist was detained by the FIA. He said that the party's lawyer wing will assist the detained activist.
Besides, he said that PTI workers will not be deterred through such actions.
On the other hand, Pakistan Tehrik Insaf (PTI) is running a trend of the #امپورٹڈ__حکومت__نامنظور on social media since the ouster its federal government through a no-confidence motion. In addition to this, army and chief army staff have also been targeted through similar trends.
However, these trends are still going on despite directions from the PTI chief Imran Khan's directions to his party workers to refrain themselves from attacking the military.
Similarly, cricketer Shahid Afridi was also targeted through social media trends.
Earlier last week, federal interior minister Rana Sanaullah had announced to take action against those spreading immoral content on social media.
On the other hand, political observers are viewing this arrest in light of the federal interior minister statement.
Hits: 10