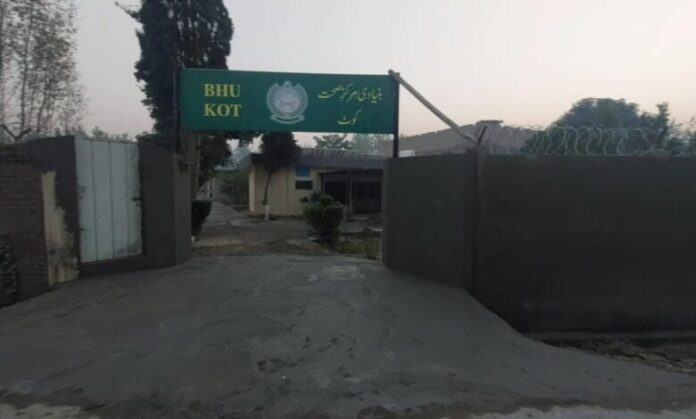 Anis Takkar
Four health facilities were destroyed in different areas of Charsadda district earlier in August last year. Basic health units (BHUs) of Katuzai, Gulabad, Kot and civil dispensary Agra were among those facilities destroyed in the floods. Besides, the destruction of these facilities, large quantities of medicines were also washed away in the floods.
Riaz Khan, a staffer of Katuzai BHU, said that communicable diseases like skin infections, malaria, dengue, chest diseases and scabies spread in the area after the floods. He said that they helped the patients and also setup medical camps in the area.
On the other hand, Samina Bibi, a local of Katuzai said that BHU provided the area's poor like her with good health facilities. "It provided us health facilities at almost no cost," he said. She said that now they were facing problems due to absence of health facilities. "Now with the hospital lying in ruins, we cannot go to cities hospitals seeking treatment due to high costs," she said.
Health authorities stance
On the other hand, Dr Zeeshan Hayat, flood focal person for Charsdda district told TNN that destruction of these health facilities has left 10,000 to 15,000 people in each union council without medical facilities. He said that the affected centers have been cleansed immediately and staff started providing assistance to the patients from the lawns of damaged centers.
Dr Hayat said that these facilities were treating patients currently; however, affected buildings have yet to be restored. "Floods destroyed these centers as well as the machinery," he said. However, he said that these health facilities were functioning without buildings and treating patients.
Dr Zeeshan said that health department has conducted survey of the damages to the health facilities and efforts were on to restore them.
Besides, he said that no proper care was taken to protect these facilities in case of floods. "We have shared the details of damages and estimated costs with the health department," he said. He said that hopefully work on these centers will be started soon.
However, the locals have demanded the authorities to restore these health facilities as soon as possible to provide health facilities to the people of these areas.
Hits: 12