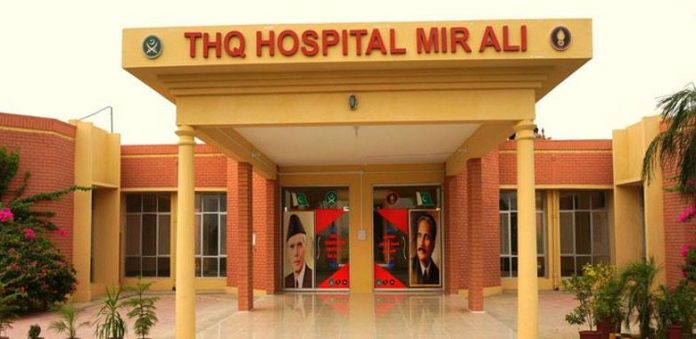 Khyber Pakhtunkhwa government with the assistance of other stakeholders has made the outpatient department, Operation Theater and other facilities of the tehsil headquarters hospital Mir Ali tehsil of North Waziristan district functional to facilitate the local population.
Following the recent up gradation, arrivals at the OPD has jumped to 300 to 400 people daily.
A report which the Support Agency for Rural & Human Associations Development (SARHAD) has shared with the provincial government stated that Mir Ali hospital was providing best health facilities for local at their doorsteps.
It said before the recent up gradations, the hospital lacked basic facilities with only 30 to 30 patients visiting the OPD daily. However, the report said that following the up gradations of the hospital facilities under the public-private partnership (PPC), facilities provided by the hospital have improved, resulting into increasing number of visitors.
The report also said that SARHAD faced considerable challenges following the launch of project earlier in May this year.
It said that many people created hurdles in the execution of the project; however, the non-governmental organization (NGO) continued providing quality health facilities to the local public.
Besides, improvement of health facilities; hospital's dilapidated building was also renovated and new equipment was also purchased.
The report stated that organization faced issues related to security of its employees and lodging due to remote location of the area. However, the hospital living quarters were vacated from outsiders and handed over to staff.
Similarly, the report said that specialists, doctors, nurses and lady health workers have also been hired at this facility.
In addition to this, operation theatre, ECG, pharmacy, laboratory, x-ray, blood bank, ultrasound, children, males and female wards have also been made functional, benefiting a large number of local people.
Hits: 89