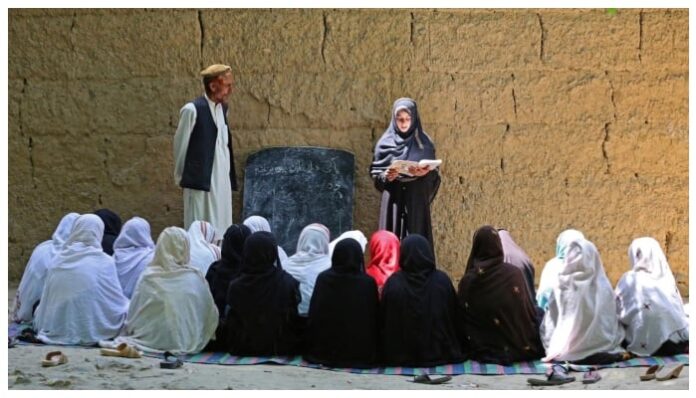 In a distressing incident, approximately 60 students at a girls' school in Afghanistan have fallen ill after being exposed to poison. The incident took place in the Sancharak district of Sar-e Pol province, located in the northern part of the country. As news agency Reuters reports, the students' condition did not improve, prompting their immediate transfer to a nearby hospital for urgent medical attention.
Deen Mohammad Nazi, the spokesperson for the Sar-e Pol Police, confirmed the incident, stating that unidentified individuals had entered the girls' school in the Sancharak district and deliberately contaminated the classrooms. However, the spokesperson did not provide further details regarding the nature of the poison or the identities of those responsible.
While the affected students have been admitted to the hospital and are currently considered to be out of immediate danger, no arrests have been made in connection with the incident as of now, according to the police spokesperson.
Also Read: Arson Attack Destroys Two Schools and Rest House in Tank Village
It is worth noting that Sar-e Pol's Head of Information and Culture, Umair Sarpolli, had previously mentioned in an interview that similar cases of poisoning had occurred in two schools within the Sancharak district. Sarpolli expressed concern over the possible motives behind these incidents, suggesting that they could be driven by personal conflicts or other factors.
This incident comes against the backdrop of significant changes in Afghanistan. Following the withdrawal of the United States and allied forces in August 2021, the Taliban once again took control of the country, marking the end of a 20-year-long war.
Since the Taliban's resurgence, there has been a resurgence of restrictions on the rights and freedoms of Afghan women and girls. Girls are now prohibited from pursuing education beyond the sixth grade, while women face limitations on employment and access to public spaces.
Hits: 7