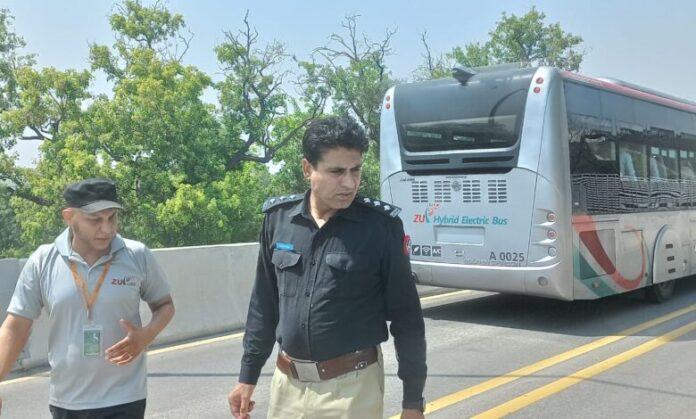 Peshawar: A security guard was injured in a shooting incident that took place at the Peshawar BRT (Bus Rapid Transit) corridor. According to the spokesperson of Trans Peshawar, an individual in a black vehicle attempted to enter the BRT corridor this morning at the Chamkani entry point.
When the guards tried to stop the person, he recklessly tried to run them over and managed to enter the corridor. The spokesperson mentioned that efforts were made to apprehend the individual at the Chughalpura stop and near the railway station stop.
Also Read: KP Budget to be Presented Today: Allocations and Salary Increases Proposed
The quick response team made an attempt to stop the suspect near the railway station stop, but he opened fire on the guard, injuring him, before fleeing the scene.
The injured guard has been transported to the hospital, where his condition is reported to be stable and out of danger.
As per the spokesperson of Trans Peshawar, the individual who entered the BRT corridor has been arrested, and further investigations are currently underway.
Hits: 99