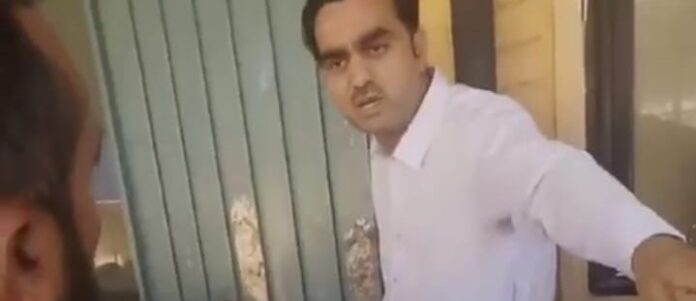 In response to a viral video circulating on social media, Health Advisor Dr. Riyaz Anwar has taken swift action by suspending an employee of DHQ Batkhela. The video in question depicted the said employee using offensive language and displaying rude behavior towards patients, leading to his suspension.
Dr. Riyaz Anwar emphasized the vital role that every health department employee should play as a compassionate caregiver. He stressed that a significant aspect of patient recovery lies in the attitude and conduct of the staff attending to them.
Furthermore, Dr. Anwar highlighted that incidents of disrespectful behavior like this deter individuals from seeking medical assistance at government hospitals. Such conduct tarnishes the reputation of these healthcare institutions.
Also Read: Three Terrorists, Including Commander, Eliminated in Khyber District Operation
A notification has been issued regarding the suspension of Subhanullah, an employee at DHQ Batkhela's OPD, for violating established rules through his use of offensive language.
In response to this incident, a two-member committee has been formed to investigate the unprofessional conduct of the employee. The committee is expected to deliver its report within three days.
The viral video depicted instances of the butler mistreating patients and resorting to inappropriate language during interactions with them.