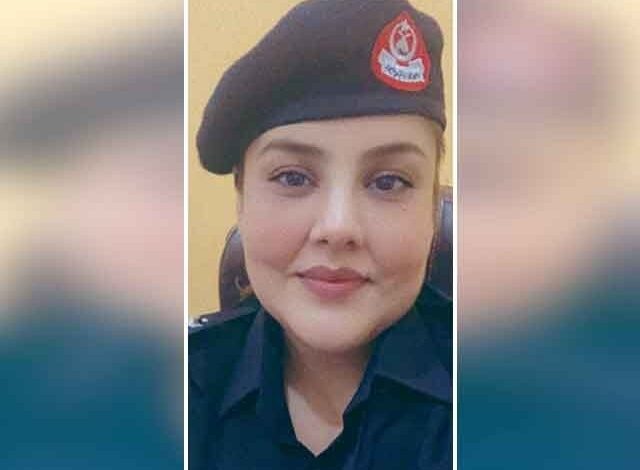 Iram Mohmand, hailing from the Mohmand district of Khyber Pakhtunkhwa, has achieved a historic milestone by becoming the first woman from her region to be appointed as a sub-inspector in the Balochistan Police Force.
Being the proud daughter of a brave father, Iram Mohmand fondly recalls following in her father's footsteps since childhood. Her father, who fearlessly served on the difficult frontlines, made the ultimate sacrifice in defense of the country.
Determined to carry on her father's legacy, Iram vows to uphold the spirit of patriotism and unwaveringly defend her nation. She believes that women can play a crucial role in community policing, contributing to the betterment of society.
Also Read: Heartbreaking Tragedy: Father Loses Three Sons in Bajaur Blast
Iram Mohmand holds a B.Sc degree from Peshawar University and embraces the challenge of being the first woman from her family and district to join the esteemed ranks of the Balochistan Police Force.
It is important to note that Iram Mohmand is the daughter of the late SSP Sajid Khan Mohmand, who tragically fell victim to a suicide attack in Chaman, Balochistan, in July 2017.
Sajid Khan Mohmand had previously served in various prominent positions within the Khyber Pakhtunkhwa Police, including DPO Karak, DPO Shangla, SSP Investigation, and AIG Logistics.
Hits: 15