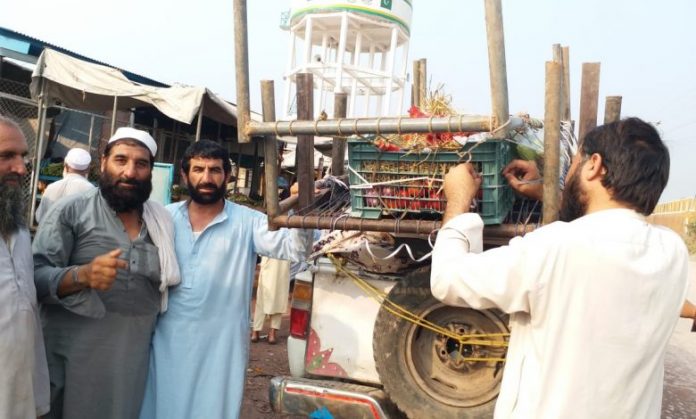 BARA: The repatriation or displaced persons of Tirah in Tarkhukas, Bar Kambarkhel has started after 13 years.
In the first phase, 120 out of total 238 registered families returned to their native villages on Thursday. The affectees also took necessary luggage with them.
The returning persons said that the government has arranged tents, ration and other facilities in Tarkhukas, but still they are also carrying their own luggage as a precautionary measure.
A displaced person, Wajid, said a large number of families had to leave their area due to militancy and they remained displaced during the last 13 years. He said their houses were destroyed during militancy and precious belongings taken away. He said now the displaced families are returning to rebuild their damaged houses, which is not an easier task.
Wajid said winter season is around the corner during which Tirah valley receives heavy snowfall and it is impossible for people to live in tents. He called upon the government and Pakistan Army to take steps for providing ration, equipment and other commodities to help them live comfortably during winter. He said the problems will resolve finally with reconstruction of houses for which the help of government is direly needed.
The displaced people said they want to rebuild their houses before the start of harsh winter to live comfortably. They said the people of the area have offered many sacrifices for the country and they would not hesitate in case more sacrifices are needed. They said they left their houses and lived a miserable life of displacement for so many years, and now they deserve incentives and help to revive their routine lives and businesses. They said the displaced persons must not be left alone in this hour of need as they need help and all kinds of support.
Most of the families displaced during the militancy and military operations in Khyber tribal district have already returned while few are still left. According to official data, over 90,000 displaced families have returned, while over a thousand families are yet to return. However, official data is also disputed by some residents which leads to bureaucratic difficulties.
Hits: 36