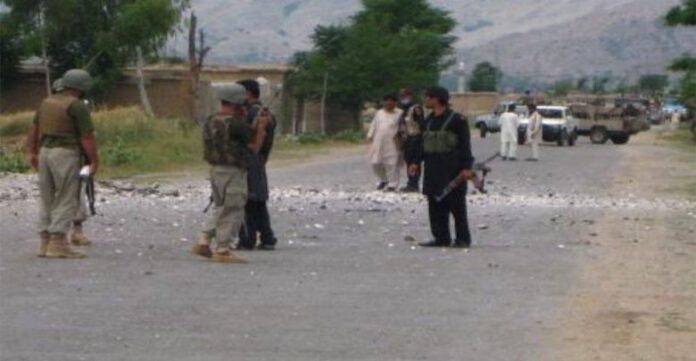 ISLAMABAD: Intelligence agencies have foiled a terrorism bid and arrested a network of suicide bombers, involved in Takhta Baig check post attack.
Sources said that the Afghan SIMS, drugs, and currency were also recovered from the militants.
They said that on January 19, three attackers including a suicide bomber had attacked the Takhta Baig check-post in Jamrud. Three cops were martyred in the attack, wherein cops had also killed the suicide bomber.
Tehrik Taliban Pakistan (TTP) had claimed responsibility for the attack. Following the attack, investigators pored over the CCTV footage and geo-fenced the area. These investigations resulted into identification of the suicide suicide attacker Umar. Stana Jan, a resident of Jamrud had provided shelter to the attacker.
Intelligence based operation
The source said that intelligence agencies conducted an intelligence based operation on January 23. This operation resulted into arrests of two of militant network members identified as Farmanullah and Abdul Qayyum. Stana Jan was killed in the operation. TTP has also confirmed his death.
On January 27, the sources said, another operation was conducted on a tip-off. This operation resulted into arrests of militant facilitators identified as Fazl Amin, Fazl Ahmed, Muammad Amir and Hamdullah. Besides, two Afghan nationals were also arrested in operation against Stana Jan.
Fazal Ahmed, one of the facilitators told investigators that the suicide bomber who had targeted the police chekpost was an Afghan national. He said that Stana Jan had facilitated suicide bomber travel to Pakistan.
Besides, Jan also provided the weapons and suicide jackets to the attackers. On the other hand, Fazal Ahmed conducted a reccee of the area and took pictures from his mobile.
Stana was also associated with TTP North Waziristan and providing his four houses to shelter the suicide bombers.
Sources said that suicide bomber was sent by his handlers from Afghanistan.
Hits: 35