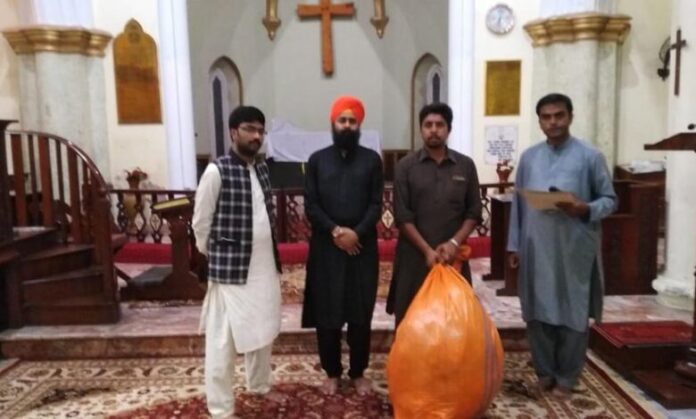 Anwar Zeb
Jetandar Singh, a member of Sikh community from Peshawar has been at the forefront of efforts to help the flood affected people of the province.
Jetandar is for past six months keeping him updated about the situation of flood affected persons of Swabi, Charsadda and Swat district. In addition to this, he also takes food items to distribute among the flood affected persons.
Jetandar told TNN that he was not affiliated with any charity or relief organization, rather, has been engaged in relief activities in personal capacity. "I am connected with a large number of people and donors also trust me," he said.
He said that though he have no details of the amount incurred on the relief activities; however, he had extended help to flood affectees in Swat, Charsadda, Nowshera and Chitral districts. Jetandar said that he is still working for relief of the flood affectees in these areas.
Besides, he said that whenever he received a request for help, he tries to resolve it immediately. He said that even he has no time; he closes his clinic and devotes his time to relief activities.
Jetandar said that people accord him great respect wherever he goes in connection with flood relief efforts. He said that besides collecting funds from donors, he also spends money from his own pocket on relief activities.
"I request my friends on social media and messaging platforms and they often agreed to lend support to flood victims," he said.
Besides, he said that people from all faiths, including Sikhs, Hindus, Muslims and Sikhs happily contribute to the relief efforts.
Jetandar and his friends have provided assistance to thousands of floods affectees since last August floods.
"I and my friends avoid photo sessions in our relief activities to avoid hurting someone ego," he said.
Hits: 7