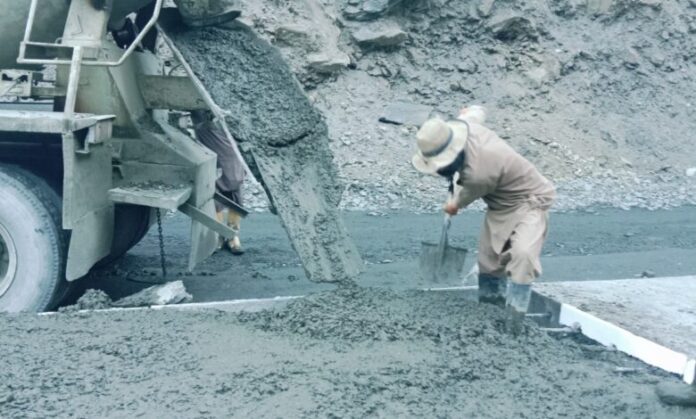 For attempting to film the deteriorating condition of Booni Chitral Road, journalist Gul Hamad Farooqui faced a brutal assault by company officials who confiscated his camera.
Recounting the incident, Farooqui explained that while traveling from Reshun to Chitral, he noticed concrete work below Kari that had closed the road. Concerned about the quality of the construction, he approached Mustafa, the secretary of Umar Jan & Co., questioning why the concrete mix appeared dry.
Mustafa, recalling a previous video featuring their company negatively, prohibited Farooqui from recording. Despite legal rights to document, Farooqui persisted, leading Mustafa to instruct his workers to harm him.
Also Read: Security Forces Neutralize 4 Wanted Terrorists in Peshawar Operation
Siddiqullah, a laborer, violently attacked Farooqui, seizing his mobile phone, while other workers assaulted him with shovels. A potentially lethal situation arose when one worker brandished an iron rod, aiming for Farooqui's head. Intervention by fellow journalists and locals prevented a tragedy.
In the aftermath, Mustafa threatened Farooqui, warning him against further videos or face dire consequences. Subsequently, Farooqui filed an FIR with the police seeking justice.
Farooqui, appealing to the Chief Justice of Pakistan, Chief Justice of Peshawar High Court, Prime Minister, Chief Minister, and senior officials, urged them to dispatch a team to inspect Umar Jan Company's substandard work and ensure accountability.