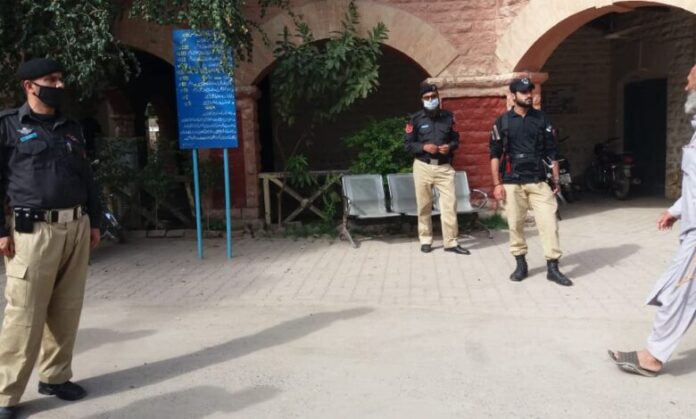 Basit Gillani
The local court in Kohat has pronounced its verdict in the high-profile rape case, resulting in three criminals being sentenced to death and one to life imprisonment.
According to SP Investigation Kohat, Jameel ur Rahman, the incident occurred on June 10, 2020, when a 13-year-old child named Tifal Shahzeb was sexually assaulted in the Kamar Dhand area of Kohat. Tragically, the child was brutally drowned to death, and acid was thrown on his face.
The victim's father, Muhammad Zubair, filed a case against Taj Mir, son of Junaid, on charges of molestation and murder, invoking provisions of the Child Act including sections 53, 377, and 302.
Also Read: Heavy Rains Trigger Landslides, Stranding Travelers in KP
The Jarma Police Station took swift action, apprehending the named accused and conducting thorough interrogations. The accused also provided the names of three other associates, who were subsequently arrested. The investigation team meticulously gathered evidence and presented the case before the court.
Yesterday, the Special Court delivered its verdict, sentencing Sharif, Farjeed, and Younis to death along with imprisonment and fines. Another criminal, Junaid, was found guilty and sentenced to life imprisonment and a fine. The court arrived at these decisions after considering substantial evidence and comprehensive arguments over a period of approximately three years.
Investigation Officer Azmat Ali played a pivotal role in the case investigation. The murder case was heard in the Court of Additional Sessions Judge-VI Kohat, who, based on the evidence presented, pronounced the sentences of death, imprisonment, and fines. Following the conclusion of the trial, the convicts have been transferred to the district jail to serve their respective sentences.
The relatives of the 13-year-old victim, Tifal Shahzeb, revealed that he was lured to Algada by the accused. It was there that he faced the horrific sexual violence that led to his untimely death. His body was then disposed of by being drowned in a rain drain, and acid was used to disfigure his face in an attempt to conceal his identity.
The victim's father was able to identify his child by a bracelet on his hand. The local community has expressed their appreciation for the court's decision.
Hits: 11